Terug naar assortiment
Ons Dahlia assortiment
AL 90 jaar een vooraanstaande positie in de sector
Dahlia is een geslacht uit de composietenfamilie (Asteraceae). De wilde Dahlia komt voor in Mexico. Inmiddels kent het geslacht honderden cultivars, al dan niet geschikt voor pot- en/of snijcultuur.
Dahlia aanbod
Abba
AC Dark Horse
Acapulco
Ace Summer Emotions®
Ace Summer Sunset®
Ace Summerdawn®
Ada's Attraction
Addison June
Advance US
After Dusk
Aitara Bronwyn
Aitara Didem
Aka Fubuki
Akita
Alabama®
Alain Mimoun
Alamo
Alauna Clair-Obscur
Alfred Grille
All Directions
Alloway Cottage
Almand's Joy
Alpen Pauline
Alstergruss
Alva's Regalia
Alva's Supreme
Ambassador (Paars Wit 1194)
Ambition
American Dawn
American Dream
American Moon
American Pie VDTG26®
American Sunset
American Sun™
Amigo
Amira
Anatol
Andersen
Andrea Lawson
Andrew Charles
Anna-Cornelia
Anne Elise
Annika
Anthony Ross
Antibes
Apache
Apache blauw
apricot
Apricot Desire
Apricot Star
Arabian Mystery
Arabian Night
Arbatax
Arianne®
Ariko 17-15
Ariko 46-16
Ariko Zsaza
Arizona Red®
Arizona®
Armateras
Arnhem
Arthur Hambley
Askwith Minnie
Aspen
Atlanta City
Autumn Fairy
Autumn Sunburst
Avalanche
Avignon™
B-Man
Babylon (Babylon rood)
Babylon brons
Babylon geel
Babylon gevlamd
Babylon lila
Babylon lila gevlamd
Babylon mutant geel gevlamd
Babylon paars
Bacardi
Badger Twinkle
Bahama Apricot (Sugar Cane)
Bahama Lemon
Bahama Mama
Bahama Red
Bally (Ariko 46-15)
Balthasar
Bantling
Barbarossa
Barbarry Glamour
Bayamo
Belfloor
Belle of Barmera
Ben Huston
Benthe's Favourite
Berger's Record
Berliner Kleene
Berliner Lemon
Berliner Orange
Berner-Oberland
Big Brother
Big Hailstone
Bilbao®
Bill McKnight's Memory
Bishop gemengd
Bishop of Auckland®
Bishop of Canterbury®
Bishop of Dover
Bishop of Lancaster
Bishop of Leicester
Bishop of Llandaff
Bishop of Oxford
Bishop of York®
Bistro
Bitsy
Black Barbara
Black Destiny
Black Diamond
Black Jack
Black Narcissus
Black Touch
Black Wizard
Blackberry Ripple
Blithe Spirit
Blitzer
Blondee
Bloody Mary
Blue Bayou (Bayou)®
Blue Bell
Blue Boy
Blue Heaven
Blue Wish
Blues Bird
Blues Record
Bluesette
Bluetiful
Blushing Nina
Blyton Golden Girl
Bocherell
Bodacious
Bohemian Spartacus
Bokay
Bold Accent
Bolt
Bon Odori
Bonanza
Bonaventura
Bonesta
Boogie Woogie
Boom Boom Red
Boom Boom White
Boom Boom Yellow
Bora Bora
border geel
border gemengd
border gestreept
border oranje
Border Princess
border rood
border roze
border wit
border zalm
Boy Scout
Brabo
Brandon James
Braveheart VDTG67®
Break Out
Brides Bouquet
Bridge View Aloha
Bright Diamond
Bright Eyes
Brindisii
Brio
Bristol Stripe
Britt
brons
Brown Sugar
Bull's Pride
Buran
Burlesca
Burning Love
Caballero
Cabana Banana
Caesars Palace
Café au Lait
Café au Lait Rose®
Café au Lait Royal
Caitlin's Joy
Calima
Cambridge™
Canary Fubuki
Candy Club
Cantarino
Cantiflora
Caproz Josephine
Caproz Pizzazz
Caribbean Fantasy
Carola
Cartouche
Catching Fire
Catherine Deneuve
Cha Cha
Chat Noir
Checkers
Cheerio
Cherish
Cherry Jill
Chessy
Cheyenne Chieftain
Chianti
Chick A Dee US
Chimacum Davi
Chimacum Lake
Chocolate and Candy
Christine
Ciaboss
Cinderella
Citizen
City of Alkmaar
City of Leiden
City of Rotterdam
Clair de Lune
Classic Giselle®
Classic Poème®
Classic Summertime®
Claudette
Clydes Choice
Coccinea
Color Spectacle
Colorado Classic
Colorado®
Con Amore®
Connells Gloriosa
Contessa
Contraste
Cool Cat
Corazon
Cornel
Cornel Brons
Coupe de Soleil
Crazy Legs
Crazy Love
Crème de Casis
Crème de Cognac
Crème dela Crème
Crème Silence
Crève Coeur
Crichton Honey
Cryfield Harmony
Cupido Fred
Daan
Dad's Favorite
Dahlegria Bicolore (Dahlgr128)®
Dahlegria Tricolore (Dahlgr85)®
Dahlegria White (Dahlgr95)®
Daisy Duke
Dakota
Dali
Dana US
Daniel's Favourite
Danielle
Danke
Dantai
Darell
Dark Butterfly
Dark Diamond
Dark Fashion
Dark Fubuki
Dark Spirit
Darkarin
David Howard
Davos
Dazzling Magic
Dazzling Sun
Debora Renae
Decorette
Deep Impact
Deepest Yellow
Destiny's Teachers
Deutschland
Deveril
Devi
Diamant Geel
Diamant Rose
Diana's Memory
dinnerplate brons
dinnerplate creme
dinnerplate geel
dinnerplate gemengd
dinnerplate gestreept
dinnerplate lavendel
dinnerplate paars
dinnerplate rood
dinnerplate roze
dinnerplate wit
dinnerplate wit paars
Diva US
Dominique
donkerrood
donkerrood
donkerrood
Doris Day
Doris Duke
Double Jeu
Double Jill
Double Shine
Downham Royal
Doxy
Dr. P.H. Riedl
Dracula VDTG17®
Dragon Ball VDTG31®
Drama Queen
Duet
Duke Duweno
Dutch Carnaval
Dutch Explosion®
Dutch Silence
Dynamite
Edge of Gold
Edge of Joy
Edinburgh
Eefje
Eikenbos
Ekaterina
El Paso
El Santo
El Sol
Electric Flash
Elegant Lady
Elga-Bergerhoff
Elise Forever
Ellen Huston
Elma E
Embrace
Emmas Ippenburg
Emory Paul
Encore
Engelhardts Matador
England's Glory
English Breakfast
Esli
Espacio
Esther
Eternal Snow®
Evanah
Eveline
Evening Breeze
Excalibur
Excentric
Excentrique
Exotic Sun
Explosion
Extase
Fabel
Face of Summer
Facet
Fairway Spur
Faith
Fancy Pants
Fangio
Fantaste du Cape
Fascination
Fashion
Fashion Monger
Felida Solar Flare
Feline Yvonne
Fenna Baaij
Fern Ridge Painted Lady
Ferncliff Duo
Ferncliff Illusion
Ferncliff Inspiration
Fiery Bird
Fiorentina
Fire and Ice™
Firebird NL
Fired Up
Firepot™
Flashback
Flavien®
Fleurel®
Floorinoor®
Floralies d'Orleans
Floyd's
Fluffles
Forrestal
Four Queens (gebruik Orange Impact)
Foxy Lady US
Franz Kafka
French Cancan
Freya's Paso Doble
Freya's Sweetheart
Frigoulet
Fringed Red
Fringed Star
Frolic
Frost Nip
Fuchsia Pride
Funny Face US
Fur Elise
Fuzzy Wuzzy
G.F. Hemerik
G.H. Lammerse
Gabriella
Gallant Knight
Gallery Art Deco®
Gallery Art Fair®
Gallery Art Nouveau®
Gallery Bellini®
Gallery Cézanne®
Gallery Cobra®
Gallery La Tour®
Gallery Leonardo®
Gallery Matisse®
Gallery Monet®
Gallery Pablo®
Gallery Pinto®
Gallery Rembrandt®
Gallery Renoir®
Gallery Rivera®
Gallery Rubens®
Gallery Salvador®
Gallery Serenade®
Gallery Singer®
Gallery Sisley®
Gallery Ton Schulten®
Gallery Valentin®
Gallery Vincent®
Gamelan
Garden Desire
Garden Festival
Garden Princess
Garden Queen Lilac
Garden Sensation
Garden Show
Garden Time
Garden Wonder
geel
geel
geel
geel
geel
geel
geel
geel oranje
geel/roze
geel/wit
Geerling's Glory
Geerlings' Babette
Geerlings' Beatrice
Geerlings' Sorbet
Gelber Vulcan
Gelia
gemengd
gemengd
gemengd
gemengd
gemengd
gemengd
gemengd
gemengd
gemengd
gemengd
gemengd
gemengd
gemengd
gemengd
Genova
Gerbera
Geri Scott
Gerrie Hoek
gestreept
gestreept
gestreept
gestreept
gestreept
Gideon
Giggles
Gina Lombaert
Ginger Snap
Gipsy Night
Giraffe
Gitt's Attention
Gitt's Crazy
Gitt's Perfection
Glamour Girls
Glorie van Heemstede
Glorie van Noordwijk
Glow
Go Go Orange
Go Go Peach
Go Go Pink
Go Go Pink Yellow
Go Go Purple
Go Go Red
Go Go Speckled
Go Go Two-Tone
Go Go White
Go Go Yellow
Gold Crown
Golden Emblem
Golden Eye
Golden Scepter
Golden Torch
Golden Tycoon
Good Earth
Graaf Floris
Graaf Lennart
Graceland
Grand Finale
Grand Prix
Great Hercules
Great Silence
Groovy
Gryson's Naomi
Gryson's Yellow Spider
Gudoshnik
Guitar Man
Gute Laune
Hakuyou
Hale Bopp
Hamari Girl
Hamari Gold
Hamari Rosé
Hapet Blue Eyes
Hapet Daydream
Hapet Duo
Hapet Perfect
Happy Butterfly
Happy Days Bicolor®
Happy Days Cherry Red HDCR23®
Happy Days Creamwhite HDW79®
Happy Days Lemon HDLE105®
Happy Days Neon HDY33®
Happy Days Pink HDPI117®
Happy Days Purple HDPU165®
Happy Days Red Flame HDRF155®
Happy Florart
Happy Go Lucky
Happy Halloween
Happy Hour®
Happy Jill
Hart's Dr. McMurray
Hartenaas
Harvey Koop
Hawaii NL
Hayley Jane
Heatwave (Verwers Heatwave)
Helga
Herbert Smith
Herr Hansi (Ariko 02-14)
Hillcrest Suffusion
Holland Festival
Holly Huston
Hollyhil Clydesdale
Hollyhill Calico
Hollyhill Cotton Candy
Hollyhill Lemon Ice
Hollyhill Spiderwoman
Homey
Honey
Honka (geel)
Honka Dark
Honka Fragile
Honka oranje
Honka Pink
Honka Rood (Mary Schnugg)
Honka Surprise
HS Date®
HS First Love®
HS Flame®
HS gemengd
HS Juliet®
HS Kiss®
HS Party®
HS Princess®
HS Romeo®
HS Wink®
Hy Enid
Hy Pimento
Hy Trio
Ice Crystal
Ice Cube
Iceberg USA
Icoon®
Imagion
Imperial Palace
Imperialis
Imperialis zaailing wit
Impression Fabula®
Impression Famoso®
Impression Fantastico®
Impression Festivo®
Impression Fortuna®
Impression gemengd
in kleuren
Inca
Inland Dynasty
Innocent Silence
Irish Pinwheel
Isabel
Isadora
Islander
Ivanetti®
Jamaica
Jan van Schaffelaar
Jan Vanderzijden
Jane
Javier G
Jaxon
Jean Marie®
Jeanne d'Arc
Jennifer Mary Ellen
Jersey Beauty
Jescot Julie
Jescot Lingold
Jessica
Jessie G
Jewel Orange®
Jewel Pink®
Jewel Purple®
Jewel Red
Jewel Salmon
Jewel Scarlet
Jewel White®
Jewel Yellow
Jill gemengd
Jive
Jocondo
Jowey 15-01
Jowey Arenda
Jowey Bianca
Jowey Brochant
Jowey Chantal
Jowey Cherbourg
Jowey Corina
Jowey Frambo
Jowey Gipsy
Jowey Hubert
Jowey Joshua
Jowey Linda
Jowey Lisa
Jowey Marilyn
Jowey Martina
Jowey Mirella
Jowey Morris
Jowey Nicky
Jowey Nina
Jowey Silverlight
Jowey Veronique
Jowey Winnie
Jowhite
Joyful Investment
Julio
Jumbo gemengd
Jura
Kaiserwalzer
Kaisha Lea
Kalinka
Karen
Karin
Karma Amanda®
Karma Amora®
Karma Bon Bini®
Karma Choc ®
Karma Corona®
Karma Fiesta®
Karma Fuchsiana
Karma Gold®
Karma Irene®
Karma Lagoon®
Karma Maarten Zwaan®
Karma Naomi®
Karma Pink Corona®
Karma Prospero®
Karma Purple Corona®
Karma Red Corona®
Karma Sangria®
Karma Serena®
Karma Thalia®
Karma Ventura®
Karma Yin Yang
Kasasagi
Katja
Kelsey Annie Joy
Kelsey Sunshine
Kelvin Floodlight
Kennemerland
Kenora Macop-B
Kenora Valentine
Kick Off
Kidds Climax (gebruik Strawberry Ice)
Kiev® (PS3)
Kilburn Glow
Kivaro
Klondike
Kochelsee
Kogane Fubuki
Kona
Kordessa
Kyli-Bug
La Gioconda
La Luna
La Recoleta
Labyrinth
Labyrinth Twotone
Lady Darlene™
Lady Daytone
Lady Jill
Lady Kate
Lady Liberty
Lady Linda
Lady Nathalie
Lake Carey
Lake Michigan
Lake Ontario
Lake Tahoe
Lakeland Autumn
Lambada
Larry's Love
Larry's Tango
Lavender Cheer
Lavender Perfection
Lavender Ruffles
Le Baron
Le Castel
Leila Savanna Rose
Lemon Cane
Lenny's Dream
Lesotho
Libeccio
Life Style
Light Music
lila
lila
lila
lila roze
lila roze
lila wit
lila wit
lila/paars
lila/purper
Lilac Bull
Lilac Shadow
Lilac Time
Lillehammer
Lilliputs gemengd
Linda's Baby®
Lindsay Michelle
Lipoma
Lisonette
Little Beeswing
Little Robert
Little Silence
Little Tiger (Rothesay Herald)
Little Willem
Loretta
Louie Meggos
Love of my Life
Lovelife®
Lover Boy
Lucky Number
Ludwig Helfert
Luka Johanna
Lupin Orange
Maaike
Maaykes Choice
Macalister's Pride
Magenta Star
Magic Bird
Magic Lady
Magic Sunrise
Maki
Maldini
Maldiva
Mambo NL
Mango Madness
Manhattan Island™
Maniac
Manoa
Marble Ball
Marcanti
Marcel Dassault
Mardy Gras US
Margareth Kleene
Mariska
Market Joy
Marlene Joy
Marlief
Maroen®
Maroon Fox®
Marston George
Marta
Martina
Mary Evelyn
Match
Maxime
Maya
Maziroth
MD 69
Mediterrannee
Medusa
meerkleurig
meerkleurig
Megastar
Mel's Orange Marmalade
Melody Allegro®
Melody Bolero®
Melody Dixie®
Melody Dora®
Melody Fanfare®
Melody Gipsy®
Melody Harmony®
Melody Latin®
Melody Lizza ®
Melody Mambo®
Melody Pink Allegro®
Melody Swing®
Menorca
Mercator
Merlot Magic
Merluza
Mero Star
Mevrouw Cl. Andries
Mexican Star
Miami
Mick's Peppermint
Midget
Mies
Mikayla Miranda
Milena F
Milou
Mingus Alex
Mingus Gregory
Mingus Jackie P
Mingus Joshua
Mingus Julie
Mingus Randy
Mingus Toni
Minnesota
Miracle Princess
Miramar
Mirella
Miss Brandy
Miss Delilah
Miss Sophie
Mister Frans
Mister Optimist
Misty Changeling
Mom's Special™
Momentum
Monte Negro
Moonfire (kies Sunshine - Moonfire)
Moonglow
Moonlady
Motto
Motto Gold
Mrs Eileen
Muchacha
Munchen
Murillo
Musette
My Beverly
My Love
Myama Fubuki
Myrthe
Myrtle's Folly
Mystery Day
Myth
Nadia Ruth
Nagano
Namara
Naples
Nashville
Natal
Natalie G.
Nathalie's Wedding
Needles
Nenekazi
Neo
Neon Splendour
Nescio
Nettie
New Baby
New Dimension
New Orleans
New Wave
Nicholas
Nick SR
Night Butterfly
Night Queen
Night Rider
Night Silence
Niigata
Niigata
Noël
Nogent
Nonette
Nuit d'Ete
Obama
Ocean Bird
October Sky
Offshore Dream
Okapi's Sunset
Olaf
Omega
Onesta
Optic Illusion
Orange Cap
Orange Duet
Orange Fubuki
Orange Head
Orange Impact
Orange Nugget
Orange Pekoe
Orange Perception™
Orange Pygmy
Orange Queen
Orange Symphony
Orange Turmoil
oranje
oranje
Oranje
oranje
oranje
oranje
oranje
Orchid Beauty
Orchid Princess
Orfeo
Oriental Dream
Original Lover
Orion
Orlando
Orset Beauty
Osaka
Osirium
Otto's Thrill
Outta da Blue
paars
paars
paars
paars/geel
paars/wit
paars/wit
Pacific Jewel
Pacific Ocean
Pacific Rood
Pacific Time (Rood-wit)
Pacific View
Paintball
Painted Black
Painted Girl
Painted Madam
Palmares
Paradise City
Park Delight
Park Idylle
Park Princess
Park Record
Parkland Glory
Pasodoble Dancer
Pasolini
pastel gemengd
Patches
Patriot
Patty
Peace Pact
Peaches and Cream®
Pearl of Heemstede
Penelope
Penhill Autumn Shade
Penhill Dark Monarch
Penhill Watermelon
Pennylane
Pergolesi
Peter
Petit Byoux
Petra's Wedding
Pfitzers Joker
Philadelphia
Philip Campos
Philothea
Pianella
Pick Up - Lemon Greed
Pinelands Pam
Pinelands Princess
Pink Butterfly
Pink Giraffe
Pink Impact
Pink Isa®
Pink Magic®
Pink Mylene
Pink Perception™
Pink Petticoat
Pink Ribbon
Pink Runner
Pink Silk
Pink Skin
Pink Skin
Pink Sylvia
Pinkie Swear
Pipers Pink
Pippi
Pipsqueak
Platinum Blonde
Playa Blanca
Polar Ice
Polka NL
Ponderosa
Poodle Skirt
Pooh Swan-Island
Popular Guest
Potgieter
Potluck
Pow Wow
Prämie 18
Precious
Preference
Pretty Woman VDTG43
Priceless Pink
Prince Valiant
Princesse Elisabeth
Princesse Gracia
Princesse Laetitia
Prins Carnaval
Prinzessa
Procyon
Profundo
Promise
Puerto Rico
Pulp Fiction VDTG61
Purper Cap
Purpinca
Purple City
Purple Diamond
Purple Eleanor
Purple Explosion
Purple Flame®
Purple Fox®
Purple Gem
Purple Haze
Purple Jill
Purple Pearl
Purple Planet
Purple Puff
purple rain gemengd
Purple Taiheijo
Que Sera
Quick Step
Quin
Radiance
Rainbow Silence
Ralphie
Rancho
Rawhide
Razzle Dazzle
Rebecca's World
Red and White Fubuki
Red Balloon
Red Cap
Red Empire
Red Fox®
Red Fubuki
Red Infusion
Red Jill
Red Labyrinth
Red Majorette
Red Mylene
Red Pygmy
Red Rock
Red Runner
Red Silence
Red Sun
Rejman's Firecracker
Rembrandt mix
Renato Tosio
Requiem
Richards Fortune
Rifka
Rip City
Rising Sun
Robann Regal
Rocco
Rock and Roll
Rockliffe Billy
Romantic Sunset
Romantica
rood
rood
rood
rood
rood
rood
rood
rood
rood hoog
rood wit
rood/geel
rood/geel
rood/wit
rood/wit
Roodkapje
Rosella
Rotterdam
Roxy
roze
roze
roze
roze
roze
roze
roze
roze geel
roze wit
Ruffle Lila Wit
Ruffle Orange
Ruffle Paars
Ruffle Roze
Ruffle Yellow
Ryan C
Ryecroft Brenda
Ryecroft Jan
Ryecroft Zoe
Sabrina
Safe Shot
Sagitta
Saint Martin
Saint Saens
Sakura Fubuki
Salmon Runner
Salsa
Salvation
Sam Hopkins
Sandra
Santa Claus US
Santander
Sarah Mae
Scura
Seattle
Sebastian
Secret Glow®
Seduction
Selina
Sellwood Glory
Semino
Seniors Art
Seniors Creation
Seniors Darkness
Seniors Dream
Seniors Fantasy
Seniors Favourite
Seniors Flame
Seniors Happiness
Seniors Hope
Seniors Joy
Seniors Love
Seniors Perfection
Seniors Pink
Seniors Purple
Seniors Spirit
Seniors Sunshine
Seniors Swing
Seniors White
Serano
Serkan
Shannon
Shanty
Shea's Rainbow
Sherwood's Peach
Shiloh Noelle
Shining Star
Shooting Star
Short Track
Show 'N' Tell
Showstopper
Siberia®
Siedlerstolz
Siemen Doorenbos
Sights of Summer
Silver City
Silver Years
Silvie's Queen
Simone
Sincerity (DAHSC226)®
Sir Alf Ramsay
Sisa
Skiron
Sky Light
Slow Fox
Small World
Smarty Pants
Smiling Don
Smokey
Sneeuwstorm
Sneezy
Snoho Diane
Snow Cap (Cap Blanc)
Snowbound
Snowflake
Snowy
Sohello
Soulman
Soulmate
Souvenir d'Ete
Sparkler
Spartacus
Spartacus mutant Geel
Spassmacher
spider gemengd
Spoiled Rotten
Star Elite
Star gemengd
Star Spectacle
Star Surprise
Star Wars VDTG14®
Star's Favourite
Star's Lady
Steve Meggos
Stolze von Berlin
Stolze von Europa
Stranger
Stratos
Strawberry Cream
Strawberry Ice (Kidds Climax)
Strawberry Smoothie
Striped Ambition
Striped Duet
Striped Emory Paul
Striped Nagano
Striped Vulcan
Strongfire
Sturm 807
Sturm Lighthouse
Sturm Sweet Nicole
Sugar Cane (kies Bahama Apricot)
Sugar Diamond
Summer Breeze
Summer Flame
Summer Fling
Summer Glow
Summer Haze
Sunexplosion
Sunlady
Sunny Boy
Sunset Tropical
Sunshine (Moonfire)
Sure Thing
Sweet Candy
Sweet Fabienne
Sweet Lady
Sweet Love
Sweet Surprise
Sweet Tiamo
Sylvia (Maren)
Table Dancer
Tahiti Sunrise™
Taiheiyo
Take Off
Tam Tam
Tamburo
Tanjoh
Tarantula
Tartan
Taum Sauk
Taxi Driver VDTG57®
Tee Set
Teesbrooke Audrey
Temple of Beauty
Terrone
The Phantom
The Voice
Thomas A. Edison
Time Changer
Time for All
Timeless
Timmo
Tirreno
Tirza
Topmix Apricot
Topmix Bambino (wit)
Topmix Bonne Espérance (roze)
Topmix gemengd
Topmix Orange
Topmix Purple
Topmix Reddy (rood)
Topmix Salmon
Topmix Yellow
Totally Tangerine
Toto
Touch of Autumn
Trebbiano
Tricolore
Trooper Dan
Tropical
Tropical Dream
Tropical Sunset
Tsuki-Yori-No-Shisha
Tu-Tu
tweekleurig
Twiggy
Twilight Time
Twyning's After Eight
Twyning's Smartie
Twyning's White Chocolate
Tyler James
Tyrell
Uchuu
Uncle B
Uncle Hankey
Unwin gemengd
Unwins Centennial
Urchin US
Vancouver®
Vanessa
Vanilla
Vassio Meggos mutant Wit
Vassio Meggos™
Vectra
Verdi (Siedlerfreude)
Veritable
Vermeer®
Veronne's Obsidian
Victoria Ann
Vik Jesse
Viking
violet
violet
Voodoo US
Vrouwe Jacoba
Vulcan
Vuurvogel
Waltzing Mathilda™
Wanda's Aurora
Wanda's Capella
Watch Up
Wave
Way of Life
Westerton Folly
Weston Spanish Dancer
Wheels
Whimsey
White Alva's
White Aster
White dwarf
White Happiness
White Isa
White Mylene
White Nettie
White Onesta
White Perfection
White Phayenne
White Renova
White Star
White Swan
White Trophy
Who Dun It
Who Me
Windmill (RuRo 23805)
Wine Eyed Jill
Winesome
Winkie Colonel
Winter Springs
Wishes N Dreams
Wista
wit
wit
wit
wit
wit
wit
wit
Wittem
Witteman's Best
Wizard of Oz
Worton Blue Streak
Wyn's Moonlight Sonata
X Factor®
Yarra Falls
Yellow Bird US
Yellow Coll
Yellow Delight®
Yellow Don
Yellow Happiness
Yellow Heaven
Yellow Jill
Yellow Passions
Yellow Perception™
Yellow Sneezy
Yellow Star
Yelno Harmony
Yolanda
Yvonne Geerlings
zalm
zalm/geel
Zebrano
Zingaro
Zippity Do Da
Zirconia
Zoey Rey
Zorro
Zsarelle
Zundert Mystery Fox®
Zuster Clarentine
zwart/rood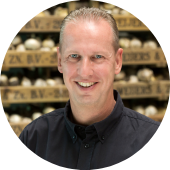 Interesse in de Dahlia bol- en knolgewassen?
Kwaliteit en service gerichte dienstverlening
Snelle levertijden en leverbetrouwbaarheid
Vooraanstaande positie in de sector sinds 1926
Stichting keurmerk bloembollen Holland
Download de catalogus
Tweejaarlijks sturen wij onze klanten een uitgebreide productcatalogus toe. Dit betreft een catalogus najaar voor de voorjaarsbloeiende gewassen en een catalogus voorjaar voor de zomerbloeiende gewassen.