Terug naar assortiment
Ons Narcissus assortiment
AL 90 jaar een vooraanstaande positie in de sector
Narcis behoort tot de familie van de Amaryllidaceae. De naam 'Narcis' is afkomstig van het woord 'narkoo' dat verdoven betekent. In vroegere tijden werd de geur van narcissen als slaapverwekkend of verdovend beschouwd. Door verdedeling zijn inmiddels tal van verschillende bloeivormen en kleuren ontstaan. De Narcis is een dankbare verwilderaar en goed toepasbaar als bol op pot of snijbloem.
Narcissus aanbod
100 Days Flowering
Abba
Accent
Acropolis
Actaea
Aflame
After All
Akita
Alaska
Albus Plenus Odoratus
Alexis Beauty
Altruist
Altun Ha
Ambergate
Androcles
Angel Eyes
Angel's Tears
Angel's Whisper
Apotheose
Apple Pie
Apricot Whirl
April Queen
April Tears
Ara
Arctic Bells
Arctic Gold
Arguros
Ariel®
Arkle
Army of Lovers
Art Design
Articol
Ascot
Aspasia
assoanus ssp. requenii
Atholl Palace
Attraction
Audubon
Avalanche
Avalon
Baby Boomer
Baby Doll
Baby Moon
Banana Daquiri
Banana Splash
Bantam
Barbie Doll
Barenwyn
Barrett Browning
Bartley
Beau Geste
Beau Monde
Beautiful Eyes®
Beersheba
Belcanto
Belisana
Bell Song
Bella Estrella
Bella Vista
Berlin
Beryl
Best Seller
Big Gun
Big Love
Billy Graham
Birma
Bittern
Blazing Starlet
Blues
Blushing Lady
Border Beauty
Border Legend
botanisch gemengd
Brackenhurst
Braga
Bravoure
Bridal Crown
Bright Corsage
Bright Jewel
British Gamble
Broadway Star
Broughshane
bulbocodium
Bulley
Bunting
Butter and Eggs
C 131
Cairngorm
Calgary
California
Camelot
Campernellen Enkel (Odorus)
Can Can Girl®
Canaliculatus
Canarybird
Canasta
Candy Princess
cantabricus
Capisco
Capree Elizabeth
Carbineer
Carlton
Cassata
Centannées
Central Station
Ceylon
Cha-Cha
Changing Colors
Chanterelle
Chantilly
Charlotte Vreeburg
Charming Lady
Cheerfulness
Cherry Spot
Chinese Coral
Chinese Sacred Lily
Chinita
Chit Chat
Chiva®
Chromacolor
Classic Garden
Colblanc
Color Run
Congress
Constantinople
Cool Evening
Cool Flame
Coral Crown
Coral Light
Corbiere
Cornish King
Cosmopolitan
Cotinga
Cragford
Creation
Crispa
Cristobal
Cum Laude
Curlew
Curly
Curly Lace®
cyclamineus
Cyclope
Dallas
Dancing Moonlight
Daphne
Dear Lotte
Dear Love
Debutante
Decoy
Delibes
Delnashaugh
Delta
Demmo
Derringer
Desdemona
Dialogs
Diamond Ring®
Dick Wilden
Dickcissel
Dinnerplate
Diversity
Doctor Alex Fleming
Doctor Witteveen
Doll Baby®
Dolly Mollinger
Donaupark
Dorchester
Dottie's Dream
Double Beauty
Double Campernelle (odorus plenus)
Double Dee
Double Fashion
Double Fortune
Double Fun
Double Gold Medal®
Double Joy®
Double Pearl
Double Pleasure
Double Power
Double Smiles®
Double Sunrise
Dreamlight
Duet
Dutch Dynamite
Dutch Lemon Drops
Dutch Master
Early Bride
Early Splendour
Easter Bonnet
Easter Born
Easter Joy
Easter Moon
Eastern Dawn
Eastertide
Eclatant
Edinburgh
Edna Earl
Electrus
Eline
Elizabeth Ann
Elka
Elvin's Voice®
Elvira
Emcys
Empress of Ireland
English Style
Erlicheer
Estonia
Estremadura
Etincelante
Exception
Exotic Beauty
Exotic Mystery®
Extravaganza
Faith
Falconet
Falmouth Bay
Fashion
February Gold
February Silver
Felindre
Fellows Favourite
fernandesii var. cordubensis
Ferris Wheel
Fidelity
Finland
Firetail
Flambards Village
Flower Drift
Flower Record
Flower Surprice
Flower-Parade
Flyer
Foresight
Fortissimo
Fortune
Foundling
Foxhunter
Fragrant Breeze
Fragrant Rose
Fragrant Spring
Freedom Stars
Frileuse
Front Page
Frosty Snow
Fruit Cup
Full House
Full Throttle
Galactic Star
Galil
Garden Club of America
Garden Opera
Garden Princess
Gay Kybo
Gay Tabor
gemengd
gemengd
gemengd
gemengd
gemengd
gemengd
gemengd
gemengd
gemengd
gemengd (Kees Breed's)
Genève
Gentle Giant
Geranium
Gigantic Star
Girlpower
Glen Clova
Goblet
Gold Disc
Gold Medal®
Gold-Digger
Golden Anniversary
Golden Aura
Golden Bay
Golden Bells Hybrids™ (Goudklokje)
Golden Carpet
Golden Dawn
Golden Ducat
Golden Echo
Golden Harvest
Golden Pearl
Golden Quince
Golden Rain
Golden Salome
Golden Years
Goose Green
Gosia
Grand Primo Citronière
Grand Soleil d'Or
Great Leap
Green Eyed Lady®
Green Eyes (kies Green Eyed Lady)
Green Howard
Green Island
Green Pearl
Greengarden
Gresham
Harpsichord
Hawera
HB 1
HB 2
Heamoor
High Society
Hillstar
Holland Sensation
Honeybird
Honkey
Honolulu
Hoopoe
Horn of Plenty
Hungarian Rhapsody
Ice Baby® (Snow Baby)
Ice Follies
Ice King
Ice Wings
Inbal®
Innisidgen
Innovator
Intrigue
Ipi Tombi
Irene Copeland
Irene's Choice
Isha
Itzim
Iwona
Jack Goldsmith
Jack Snipe
Jaffauna
Jamestown
Janis Babson
January Silver
Jazz
Jenny
Jersey Lace
Jersey Roundabout
Jersey Star
Jetfire
Johann Strauss
jonquilla var Henriquesii
Joyce Spirit®
Juanita
Katie Heath®
Kaydee
Kedron
Kerensa
King Alfred
Kinglet
Kiss Me
Kissproof
Kleintje Pils
Kokopelli
L'Innocence
La Belle
Lancaster
Langwith
Largo
Larkwhistle
Las Vegas
Laurens Koster
Le Torch
Lemon Beauty
Lemon Glow
Lemon Hunter
Lemon Silk
Liberty Bells
Lieke
Limbo
Lingerie
Lintie
Lion's Mane
Little Emma
Little Gem
Little Oliver
Little Spell
Little Sunray
Little Witch
Llanfair
lobularis
Lorikeet
Loth Lorien
Louise de Coligny
Love Call
Loveday
Lucifer
Lucky Number®
Lugano
Ma Bell
Madison
Magnet
Mallee
Mando
Manly
Manon Lescaut
March Sunshine
Marie-José
Marieke
Marjorie Hine
Martha Stewart
Martinette
Mary Bohannon
Mary Copeland
Mary Gay Lirette
Meeting
Merels Favourite
Merlin
Midget
Milena
Miniature Mix
Minnow
Mint Julep
Mirar
Misty Glen
Mite
Modern Art
Modulation
Mon Cheri
Monal
Mondragon
Moonlight Sensation®
More and More®
Mother Duck
Mount Hood
Mrs Langtry
Mrs R.O. Backhouse
My Story®
Najeda
Nansidwell
Neon
New Day
New Generation
New-Baby
Night Cap
Nir®
Nodessa
Obdam
obvallaris
Occasionally
Omri
Oomph
Orange Comet
Orange Juice
Orange Progress
Orange Queen
Orange Sunset
Orange Wonder
Orangery
Ornatus
Osiris
Over Easy
Oxford Gold
Pacific Coast
Pacific Rim
Palmares
Papillon Blanc
Papillon gemengd
Pappy George
Parisienne
Passionale
Pasternak
Patachou
Pay Day
Peach Cobbler
Peach Swirl
Peaches and Cream
Peeping Jenny
Peeping Tom
Pencrebar
Perfect Lady
Peridot
Perimeter
Petit Four
Petrel
Pick Up
Pimpernel
Pink Angel
Pink Beauty
Pink Champagne
Pink Charm
Pink Paradise
Pink Parasol
Pink Performance
Pink Pride
Pink Silk
Pink Smiles
Pink Wonder
Pinza
Pipe Major
Pipers End
Pipit
Pistachio
poeticus var. recurvus
Polar Ice
Popeye
Precocious
Pretty in Yellow
Pride of Lions
Primeur
Primrose Cheerfulness
Princeps
Princess Alexia®
Princess Kiko
Princess Zaide
Printal
Professor Einstein
Prom Dance
Prosecco
Prototype
pseudonarcissus ssp. pseudonarcissus
Pueblo
Punchline
Puppet
Pyama Party
Quail
Queen of the North
Queen's Day
Quince
Radar Love
Raffles
Rainbow of Colors
Raoul Wallenberg
Rapture
Raspberry Creme
Raspberry Ring
Red Aria
Red Devon
Red Ranger
Red Rascal
Redhill
Regeneration
Reggae
Replete
Revelry
Rhea
Rhodos
Rijnveld's Early Sensation
Ring of Fire
Ringtone
Riot
Rip van Winkle
Rippling Waters
Rival
Romance
romieuxii Julia Jane
Romy
Rose Caprice
Rose of May
Rosemoor Gold
Rosy Cloud
Roulette
Royal China
Royal Gold
Royal Princess
Royal Victory
rupicola ssp. watieri
Sabatini
Sabine Hay
Sabrosa
Safina
Sagana
Sagitta
Sailboat
Sailorman
Saint Keverne
Saint Patrick's Day
Saint Pieter
Salome
Salou
Santa Claus
Scarlet Gem
Scarlet Royal
Scarlett O'Hara
Scilly White
Sea Princess
Sealing Wax
Segovia
Sempre Avanti
Sentinel
Sherborne
Shining Light
Showcase
Shrike
Signor
Silver Chimes
Silver Smiles®
Simplex
Sinopel
Sint Victor
Sir Winston Churchill
Skype
Slice of Life
Slim Whitman
Small Talk
Smiling Maestro
Smiling Sun
Smiling Twin®
Snipe
Snow Disc
Snow Frills
Snowball
Snowboard®
Snowtip®
Soestdijk
Solar Wind
Sophie Girl
Sorbet
Sound
Sovereign
Space Shuttle
Spellbinder
Spoirot
Sportsman
Spring Beat
Spring Bride
Spring Essence
Spring Paradijs
Spring Pride
Spring Sunshine
Stadium
Stainless
Standard Value
Starlight Sensation®
Stella
Stint
Stratosphere
Strong Gold®
Suada
Suave
Sugar Dipped
Sugarbush
Sun Disc
Suncatcher
Sundial
Sunlight Sensation®
Sunlover
Sunny Girlfriend
Sunny Splash
Sunnyside Up
Sunrise Kingdom
Super Bowl
Surfside
Suzy
Sweet Charity
Sweet Desire
Sweet Harmony
Sweet Love
Sweet Ocean
Sweet Pomponette
Sweet Smiles®
Sweetness
Tahiti
Tamar Fire
Tamara
Tamsyn
Taurus
Teal
Tête Bouclé®
Tête de Luxe®
Tête Rosette®
Tête-à-Tête
Texas
Thalia
Thalia Sun
Tickled Pinkeen
Tinker
Tiny Bubbles®
Tiritomba
Toby the First
Topolino
Toto
Toyama
Tracey
Trena
Trepolo
Tresamble
Tresillian
Trevithian
Tricollet
Trilune
Tripartite
Tropical Sunset
Tuesday's Child
Tweety Bird
Twinkling Yellow
Unique
Unsurpassable
Valdrome
Van Sion (Telamonius Plenus)
Vanilla Peach
Vaticaan
Vega
Verger
Verona
Victoria von dem Bussche
Virginia Sunrise
Vulcanello
W.P. Milner
Walk of Fame
Walz
Warbler
Watch Up
Waterperry
Watford
Wave
Wedding Bell
Weena
Westward
White Giant
White Ideal
White Lady
White Lion
White Marvel
White Medal
White Petticoat®
Wild Carnival
willkommii
Winter Sun®
Winter Waltz
Wisley
Xit
Yael
Yazz
Yellow Carpet
Yellow Cheerfulness
Yellow Ocean
Yellow River
Yellow Sailboat
Yellow Salome
Yellow Sun
York Minster
Young Devotion
Zapollo
Zaragoza
Ziva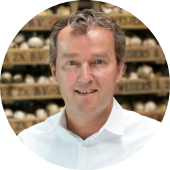 Interesse in de Narcissus bol- en knolgewassen?
Kwaliteit en service gerichte dienstverlening
Snelle levertijden en leverbetrouwbaarheid
Vooraanstaande positie in de sector sinds 1926
Stichting keurmerk bloembollen Holland
Download de catalogus
Tweejaarlijks sturen wij onze klanten een uitgebreide productcatalogus toe. Dit betreft een catalogus najaar voor de voorjaarsbloeiende gewassen en een catalogus voorjaar voor de zomerbloeiende gewassen.