Terug naar assortiment
Ons Tulipa assortiment
AL 90 jaar een vooraanstaande positie in de sector
Tulipa behoort tot de familie van de Lilaceae. De Tulp is één van de stijliconen van Nederland, maar vindt zijn oorsprong in het Ottomaanserijk (Turkije en naburige landen) en kent een zeer omvangrijke geschiedenis.
Tulipa aanbod
100% NL
1915
Aafke®
Abba
Abracadabra
Absalon
Abu Hassan
Accent®
Ace of Spades
acuminata
Ad Rem
Ad Rem's Beauty
Adele Duttweiler®
Adore
Affaire®
Aflame
African Queen
Agrass Parrot
Agrass White
Air®
Akebono®
Akela
Akita
Aladdin
Aladdin's Record
Alaska
Albert Heijn®
Albino
Albion Star
Alectric
Aleppo
Alexander Pushkin®
Alexandrine
Alfred Cortot
Alfred Heineken
Algarve
Ali Baba
Alibi®
Alicante®
Alise
Alison Bradley
Allegretto
Allure
Amalfi
Amazing Grace®
Amazing Parrot®
Amazone
Ambassador
Amberglow
Ambition®
American Dream®
American Eagle
Analita
Anatolia
Ancilla
André Citroen
Andre Rieu
Anfield
Angel Cheeks
Angel's Eye
Angel's Kiss
Angel's Wish
Angélique
Anita
Anna José
Anne Liz®
Annelinde
Annie Salomons
Annie Schilder
Annie Smulders
Antarctica®
Antares
Antoinette®
Antonov
Antraciet
Antwerp
Anvers
Aomori
Apeldoorn
Apeldoorn's Elite
Apeldoorn's Record
Aphrodite
Apricona®
Apricot Amor
Apricot Angelique
Apricot Beauty
Apricot Copex®
Apricot Delight®
Apricot Emperor
Apricot Favourite
Apricot Foxx®
Apricot Giant
Apricot Impression®
Apricot Parrot
Apricot Pride (Zantubeau)®
Aquarel®
Aquilla®
Arabian Mystery
Arabian Night
Aragon
Arc de Triomphe
Arcade
Archanes
Aria Card
Ariane
Arie Alkemade's Memory
Arie Hoek
Arkadia
Arma
Armani
Artemis
Artist
Asahi
Ashwood
Asian Beauty
Aspirant
Atlanta®
Atlantis
Atlas
Attila
Attila Graffiti
Attila's Elite
Attila's Favourite
Attila's Record
aucheriana
aucheriana Jara
aucheriana Mara
Augusta Taurinorum
Authority
Auxerre®
Avalon®
Avant Garde®
Avanti
Aveyron®
Avignon
Avignon Parrot®
Baby Blue
Baby Doll
Backpacker
bakeri Lilac Wonder
Balance of Colors
Ballade
Ballade Dream®
Ballade Exotic
Ballade Gold®
Ballade Lady®
Ballade White®
Ballerina
Banja Luka
Barbados®
Barcelona
Barcelona Beach
Barcelona Blanca
Barcelona Candy
Barcelona Playa
Baronesse
Bastia®
Bastogne
Bastogne Parrot®
batalinii Apricot Jewel
batalinii Bright Gem
batalinii Bronze Charm
batalinii gemengd
batalinii Red Gem
batalinii Salmon Gem
batalinii Yellow Jewel
Beachberry®
Bearingpoint
Beau Monde
Beauty and Elegance®
Beauty of Apeldoorn
Beauty of Oxford
Beauty of Parade
Beauty of Spring®
Beauty Queen
Beautydream
Beautytrend®
Bed of Roses
Belcanto
Belicia®
Bell Song®
Bella Vista
Belle du Monde®
Bellflower
Bellona
Beloega®
Ben van Zanten
Ben van Zanten Parrot®
Bendigo®
Berlioz
Bernadette
Bestseller
biflora
Big Brother
Big Chief
Big Love®
Big Smile®
Bijlmer
Bingo®
Bird of Paradise
Black Diamond
Black Hero®
Black Jewel
Black Parrot
Black Swan
Blackjack
blauw
blauw
Blauwe Wimpel
Blenda
Bleu Aimable
Bloody Mary
Bloomeffects
Blue Beauty
Blue Bell
Blue Champion
Blue Diamond
Blue Heron
Blue Parrot
Blue Pearl
Blue Ribbon
Blue Spectacle
Blueberry Ice
Blumex Favourite®
Blushing Apeldoorn®
Blushing Artist
Blushing Beauty®
Blushing Diamond
Blushing Girl®
Blushing Impression®
Blushing Lady
Blushing Parrot
Bobbi Eden
Bojangles
Bologna
Bolroyal Dream®
Bolroyal Honey®
Bolroyal Pink®
Bolroyal Silver®
Bolroyal White®
Bombita®
Bonbini®
Border Legend
Boston®
Bourbon Street®
Bowl of Beauty
Bravour
Brest®
Bright Diamond
Bright Parrot
Brigitta
Brilliant Star
Brisbane
Britt
Broadway
Broadway Star
Bronze Perfection
Brooklyn®
Brown Sugar®
Brownie
Bruine Wimpel
Budlight®
Bull's Eye®
Bulldog
Burgundy
Burgundy Lace®
Burning Calgary
Burning Desire
Burning Fire
Burning Flame
Burning Heart
Burning Love
Buster®
Byron Bay
Cabanna®
Cabella
Cacharel®
Café Noir®
Cairns
Caïro®
Calgary Flames®
Calgary®
Calibra®
Calimero®
Calypso
Camargue
Canadian Liberator
Canasta®
Candela
Candlelight
Candy Apple Delight®
Candy Club®
Candy Corner®
Candy Curls
Candy Kisses
Candy Prince®
Cannonball
Canova
Canton Candy
Canyon
Cape Cod
Cape Holland
Cape Town®
Capri
Capri Dream®
Capri Striped®
Captein's Favourite
Caracas®
Caractère
Caravelle
Caravelle Design®
Cardinal Mindszenty
Caribbean Parrot®
Carnaval de Nice
Carnaval de Rio
Carnaval Sweet
Carola
Carre
Carrousel
Cartouche®
Casa Grande
Casa Nova
Casablanca
Cash®
Cashback®
Castella
Catherina
Chandelier
Chania
Chansonnette
Chantelle®
Charade®
Charmeur®
Charming Beauty (Zantucharme)®
Charming Lady
Chato®
Cheerleader
Cheers
Cheirosa
Cherry Delight®
Chieftain
China Town
Chique Elegance
Chopin
Christmas Beauty®
Christmas Carol
Christmas Dream
Christmas Exotic®
Christmas Gold
Christmas Marvel
Christmas Orange®
Christmas Pearl
Christmas Sweet®
Christmas Yellow
Chrysantha
Cilesta
Cistula
City of Berlin
City of Madrid
City of Paris
City of Poznan
City of Riga
City of Vancouver
City of Vienna
City of Vilnius
Claudia
Clearwater®
Cleopatra
Cleveland
clusiana
clusiana Annika
clusiana Cynthia
clusiana gemengd
clusiana Sylvia
clusiana var. chrysantha
clusiana var. chrysantha Tubergen's Gem
clusiana var. stellata
Cohim
Coldplay
Color Burst
Colorado
Colorado®
Colour Mistic
Colour Spectacle®
Columbine
Columbus®
Come-Back
Comedian
Comet
Compostella
Concerto
Confucius
Congo
Conqueror®
Continental®
Cool Crystal®
Coors
Copex®
Copper Image®
Coquette
Coral Pride (Zantuel)®
Coral Satin
Corazon®
Cordell Hull
Corona
Corsage
Cosmopolitan®
Cotton Candy®
Couleur Cardinal
Coventry
Cracker
Cranberry Thistle
Cream Cocktail
Cream Perfection
Crème Flag
Crème Fraiche
Crème King®
Crème Lizard
Crème Upstar®
cretica Hilde
Cri de Coeur
Crispa pink
Crispion Beauty®
Crispion Love®
Crispion Sweet®
Crispy Gold®
Crispy Mary®
Crossfire®
Crown Diamond
Crown Jewel®
Crown of Dynasty®
Crunchy Cummins
Crystal Beauty
Crystal Glow
Crystal Star®
Cuban Night®
Cum Laude
Cummins®
Cupido
Curiosity
Curly Sue®
Cutey Honey
Czaar Peter
Czarina
D Beahm
Daladier
Dallas®
Dan Su
Danceline®
Dancing Fairy
Dancing King
Dancing Queen®
Dancing Show
Danton
Dark Night
Darwin Triumph gemengd
Darwiorange®
Darwisnow®
dasystemon (tarda)
Davenport®
David Teniers
Daydream
Daytona®
Dazzling gemengd
Dazzling Sensation
Deborah
Deirdre
Del Piero (53-62-86-402)®
Delight Mix
Delta Sugar®
Denmark®
Deshima
Design Impression®
Desperado
Destiny
Detsit
Devenish
Diablo
Diamond
Diamond Jubilee
Diana
Diantha
Dick Passchier
Dillenburg
Dillenburg's Parrot
Dior®
Disco®
Disneyland Paris
Doctor Boerhaave
Doctor Ruth
Doerfleri
Doll's Minuet
Dom Pedro
Dominiek®
Domino®
Don Double
Don Juan
Don Quichotte
Don White
Donatello
Donauperle
Donna Bella
Doorman's Elite
Doorman's Record
Dordogne
Dotcom
Double Arosa®
Double Bouquet
Double Charm
Double Dutch
Double Fantasy
Double Flag®
Double Flaming Parrot
Double Focus
Double Lady®
Double Price
Double Shake®
Double Sugar®
Double Surprise®
Double Touch®
Double You®
Dow Jones®
Dr Nicolaes
Dragon King
Dragonball
Dream Club®
Dream Girl
Dream Parrot®
Dream Show
Dream Touch®
Dreamboat
Dreaming Maid
Dreamland
Dreamship
Dressing
Drone
Drumline®
Drumstick
Dubai
Dubbel Gemengd
Dubbele Roodkapje
Duc van Tol Red
Duc van Tol Red and Yellow
Duc van Tol Rose
Duc van Tol Salmon
Dutch Beauty
Dutch Dancer
Dutch Design
Dutch Fair
Dutch King
Dutch Lane
Dutch Pioneer
Dutch Princess
Dyanito
Dynamite
Dynasty®
Early Dance
Early Dream
Early Glory
Early Harvest
Early Light
Early Surprise
Easter Fire
Easter Moon
Easter Parade
Easter Surprise
Easter Time
Eberhard van der Laan
Edinburgh
Edition®
Egmondse Blonde
Ego Parrot
eichleri
eichleri Clare Benedict
eichleri Excelsa
eichleri Maxima
Eire
El Cid
El Dorado®
El Nino
Elegant Crown
Elegant Lady®
Elsenburg
Elsie Eloff
Emirates
Empire State
Endless Love
Endurance
Epic®
Erna Lindgreen
Escape®
Eskilstuna
Esmee
Esperanto
Esprit
Estatic
Estella Rijnveld
Eston
Etched Salmon
Eternal Flame
Eurotopper®
Everton
Evita®
Exotic Bird
Exotic Parrot
Exotic Sun
Exquisit
Eyelash
Fabio®
Fairplay®
Fame®
Fancy Frills®
Fanfare
Fantasy
Fantasy Lady®
Farmezzo
Fashion
Fats Domino
Fearless
Felicidad
Fen Xia
Ferox
Fiery Club®
Fiery Dream®
Finn Schjoll
Finola®
Fire Queen
Fire Wings®
Firebolt
Fireclay
Firecracker
Firefly
Firestorm
Firework®
First Class
First Date®
First Impression
First Lady
First Love
First Proud
Flair
Flamenco
Flames Mystery®
Flaming Agrass®
Flaming Baby
Flaming Baltic
Flaming Club®
Flaming Coquette
Flaming Evita®
Flaming Flag®
Flaming Gold
Flaming Kiss
Flaming Margarita®
Flaming Parrot
Flaming Prince®
Flaming Purissima
Flaming Springgreen®
Flash Point®
Flashback
Flick Flag
Floortje
Florence
Floresta
Florette
Florijn Chic®
Florissa
Florosa
Flower Power®
Flügl®
Fly Away®
Flyer
Flying Dragon®
Flying Dutchman
Fontainebleau
Forbidden City
Forgotten Dreams
Formosa
Formosa Red
Formule One®
Fortaleza®
Fortissimo
Fostery King
Foxtrot Design®
Foxtrot®
Foxy Foxtrot®
Francoise
Franz Léhar
Franz Liszt
Fredericus Ruijsch
Free World
Freedom Flame®
Freeman®
Fresco
Fresh Start
Friendly Fire®
Friendship 1998®
Fringed Apeldoorn
Fringed Beauty
Fringed Black®
Fringed Elegance
Fringed Family
Fringed Fantasy
Fringed Golden Apeldoorn
Fringed Lilac
Fringed Solstice
Friso
Frits Goldschmeding
Fritz Kreisler
Frozen Night®
Fruitcocktail
Full House
Fulltime®
Fun for Two
Für Elise
Furand
Fusarino
Fusor
Fuyoko
Gabor
Gabriella
Gabriella Double
Gaiety
Galileo®
Gander
Gander's Ouverture
Gander's Rhapsody
Gander's Symphony®
Garant
Garanza
Garden Beauty
Garden Fire
Garden of Clusius
Garden Power
Garden Show
Gavota
Gavota Special
Geanka
Geel
Geel
Geel
Gemengd
Gemengd
Gemengd
Gemengd
Gemengd
Gemengd
Gemengd
Gemengd
Gemengd
Gemengd
Gemengd
Gemengd
Gemengd
Gemengd
Gemengd
Gemengd
Gemengd
Gemengd
Gemengd (Delight)
Gemengd (Early Flowering Mix)
Gemengd (Late Flowering Mix)
Gemengd (Middle Flowering Mix)
Gemengd (Pride Mix)
General Jozef Dowbor Musnicki
General Stanislaw Taczak
George
Georgette
Gerbrand Kieft
Gerda
Gerrit van der Valk®
Giant Orange Sunrise
Giant Parrot
Gibraltar®
Gipsy Love
Gipsy Queen
Girlfriend
Giuseppe Verdi
Givenchy
Glamour
Glamour Unique
Glasnost
Global Desire®
Globe
Glück
Go Go Red
Go Max
Gold Fever
Gold Fish
Gold Medal
Gold West
Golddust®
Golden Age
Golden Apeldoorn
Golden Artist®
Golden Brigitta
Golden Danceline
Golden Emperor
Golden Gate
Golden Harvest
Golden Nizza
Golden Oxford
Golden Parade
Golden Power
Golden Present
Golden Prins Claus
Golden Purissima®
Golden State
Golden Tango
Golden Tycoon®
Gorilla®
Goudstuk
Graceland
Grand Palace
Grand Perfection®
Grand Prestige
Grand Prix
Grand Style
Granda
Grande Douceur
Granny Award®
Great Barrier Reef
Great Invasion
Green Bizarre®
Green Dance®
Green Eyes
Green Jay
Green King® (Evergreen)
Green Mile
Green River
Green Spirit®
Green Spot
Green Valley
Green Village
Green Wave
Greenstar®
Greetje Smit®
Groenland
Grower's Pride
Gudoshnik
Gudoshnik Double
Gui Fei Hong
Guus Meeuwis
Guus Papendrecht
Gwen®
hageri
hageri Splendens
Haïti
Hakuun®
Halcro
Hamilton
Hans Mayer
Happy Clown
Happy Family
Happy Feet
Happy Generation®
Happy People
Happy Upstar
Harborlight®
Hashtag®
Hative mix
Haute Couture
Havanna
Havran
Hawaii
Headline
Healthcare
Heart of Warsaw
Heart's Delight
Heavy Duty
Hella Lights
Hellas
Helmar
Helsinki
Hemisphere®
Hermione
Hermitage
Heroes®
Heros Heart
Heweri
heweri Sunshine Family
Hibernia
High Noon
High Society
Higher Love
Hitchhiker
Hocus Pocus
Hofstra University
Holland Baby®
Holland Beauty®
Holland Bouquet®
Holland Chic®
Holland City®
Holland Happening
Holland King®
Holland National
Holland Queen®
Holland Record®
Holland Ruby®
Holland Star®
Hollandia
Hollands Glorie
Hollywood
Hollywood Star
Honeymoon®
Hong Yan
Honky Tonk
Honolulu
Horizon®
Hotpants
Huis ten Bosch®
humilis
humilis Alba Coerulea Oculata
humilis Eastern Star
humilis gemengd
humilis Helene
humilis Lilliput
humilis Magenta Queen
humilis Odalisque
humilis Persian Pearl
humilis Red Beauty
humilis Rosea
humilis Samantha
humilis Tete a Tete
humilis Violacea
humilis Violacea Black Base
humilis Violacea Yellow Base
Humming Bird
Huntsville®
Hytuna
Ibis
Ice Age
Ice Cream Banana®
Ice Cream Cherry®
Ice Cream Lemon®
Ice Cream Sorbet®
Ice Cream Strawberry®
Ice Cream Sundae®
Ice Cream®
Ice Follies
Ice Lolly®
Ice Princess®
Ice Stick
Ice Wing®
Ice Wonder
Icoon
Ida
Ile de France
iliensis
Impression gemengd
In Love
Indeland
Indian Summer
Indian Velvet
Inez
Infiniti®
ingens
Inimitable
Innocence®
Innuendo®
Insulinde
Invader®
Invasion
Invitation®
Involve
Inzell
Isaak Chic
Isis
Ivo
Ivory Floradale
Ivory Proud
Izumi
Jaap Groot®
Jackpot®
Jacqueline
Jacuzzi®
Jakob Mulder
Jakoetsk
Jamai
James Last®
Jan Reus
Jan Seignette®
Jan Valkering
Jan van Nes
Jantje Beton
Jazz Me Blue
Jazz®
Je t'Aime
Jeantine
Jeffrey®
Jennie Butchart
Jenny
Jeruzalem
Jessica
Jetfire
Jetstream
Jeu d Amour
Jewel of Spring
Jimmy
Jinan®
Jingle Bell
Job's Memory
Jochem®
Jockey Cap
Joffre
Johan Cruyff
Johann Strauss
Joint Devision®
Jolene
Jonquieres
Joser
Juan
Juanita
Judith Leyster
Judith Ruby®
Juliette
Julius Caesar®
Jumbo Beauty ®
Jumbo Pink®
Jumpshot (TU07-K2914)®
Juri Gagarin
Just Kissed
Kaiserin Maria Theresia
Kansas
Kansas Proud
Karel Doorman
Karlijn®
Katie Melua
Kaufmanniana
Keep On Smiling
Kees Doolaard
Kees Nelis
Keizerskroon
Kelly®
Kibo®
Kiev
Kikomachi®
King of Marvel®
King's Cloak
King's Orange
Kings Crown
Kingsblood
Kingston®
Kissable
Kiwanis
Kolle
kolpakowskiana
Koppert Cress®
Kung-Fu
Kunyun®
kurdica
La Belle Epoque®
La Courtine
La Courtine Parrot®
La Douce France
La Paz
La Perla
La Vie
Labrador®
Labyrinth
Lac van Rijn
Lady Bell
Lady Chantal®
Lady Diana
Lady Jane
Lady Priscilla
Lady Van Eijk®
Lalibela
Lambada
Lamoraal van Egmond
Largo
Lasting Love
Latina®
Laura Fygi
Laverock
Le Lavandou®
Leen van der Mark
Lefeber's Favourite
Lefeber's Memory
Lemon Chiffon
Leo
Leo Visser
Lets Dance
Liberstar®
Libretto
Libretto Parrot
Librije
Lifes a Cabernet
Light and Dreamy®
Light Pink Prince®
Lighting Sun
Lilac Crystal
Lilac Cup
Lilac Lady
Lilac Love
Lilac Perfection
Lilac Time
Lilychic®
Lilyfire®
Lilynita®
Lilyrosa®
Lilystar®
Limoncello®
Lingerie®
Lingyuan
linifolia
Lion King®
Lione
Lipgloss
Lipstick®
Little Beauty
Little Diamond
Little Girl
Little Princess
Little Star
Liva
Lizzy
Lola®
Lollipop
London
Long Lady®
Los Angeles
Louvre Orange
Louvre®
Love Dance®
Love Game (TU07-K0384)®
Love Song
Lovely Surprise
Loyalty
Lucca
Lucky Strike
Lusine
Lustige Witwe
Lydia®
Macarena
Madame Curie
Madame Lefeber
Madison Garden
Madonna
Madurodam
Magic Lavend®
Magier
Magnum Beauty®
Maiko San
Maitresse
Maja
Makarska
Make-Up
Malaysia
Mamasa
Mandys Choice
Mango Charm®
Manhattan
Manilla
March of Time
Margaret Herbst
Margarita
Margot Fonteyn
Maria Christina
Mariage
Marianne®
Marie Jo®
Marie José
Marienthal
Mariette
Marilyn
Marit
Marjolein
Marjolein Bastin
Marjoletti
Markant®
Marlon
Marquette
Martinique
Mary Ann
Mary Belle
Mascara®
Mascotte®
Masterpeace
Mata Hari
Match®
Matchpoint®
Maureen
Maureen Double®
Max Durand
maximowiczii
Maytime
Maywonder
Mazda
Meissner Porzellan
Mélange Dancefair
Mélange Dynasty of Emperors
Mélange Garden Party
Mélange May Romance
Mélange Paris
Mélange Prince of Love
Mélange Summer Breeze
Melrose
Menton
Menton Exotic®
Mercure
Merlot
Merry Christmas
Merry Go Round
Mi Amor
Michael®
Mickey Mouse
Mieke Bos
Mieke Telkamp
Mikado
Milatz
Milka
Millennium
Milo
Mini Star
Miramare
Miranda
Mirjoran
Miskodeed
Miss Elegance
Miss Holland
Mistress Mystic®
Mistress®
Moco Magic
Modern Style
Mon Amour®
Mona Lisa
Monaco
Monarch Parrot®
Mondeo®
Mondial®
Mondriaan gemengd
Monet mix
Monsella
Mont Blanc
Montana
Montana Yellow
Monte Beau®
Monte Carlo
Monte Flame®
Monte Orange®
Monte Parrot®
Monte Pink®
Monte Rosa
Monte Spider®
Monte Sweet®
Montelimar
Montevideo
Montpellier
Montreux®
Moonblush
Moonlight Girl
Moonlight Mist
Moonshine
Moonwalker
Mother's Day
Mothers Love
Mount Everest
Mount Fuji®
Mount Tacoma
Mountain High
Movana
Movie Star
Mr. van der Hoef
Mrs. John T. Scheepers
Ms Li®
Mumbai
Muriel
Murillo
Murillo gemengd
Muscadet®
Muvota (mutant uit Gavota)
My Lady
Mysterious Parrot®
Mystic Van Eijk®
Nachtwacht®
Namaste
National Velvet
Natura Artis Magistra
Negrita
Negrita Double®
Negrita Favourite
Neper
neustruevae
New Design
New Look
New Santa®
Newcastle®
Nicci French
Night Club®
Night Thunder®
Nightrider®
Nightwish
Niigata
Nikita
Nikolay Pirogov®
Ninja
Nizza
Noordeinde®
Norah
Noranda
Norma Major
Normandie®
Northcap
Northern Queen
Northgo
Nova Zembla
Novi Sun®
Odessa
Odia
Oeufs de Paques mix
Okura
Olivier
Ollioules
Olympic Flame
Olympic Gold
Omega
Omnyacc®
Only Me
Optimist
Oracle®
Orange Angelique
Orange Apeldoorn
Orange Balloon®
Orange Beauty
Orange Bouquet
Orange Breeze
Orange Brilliant
Orange Cassini
Orange Dynasty®
Orange Elite
Orange Emperor
Orange Favourite
Orange Fire
Orange Glow
Orange Jewel
Orange Juice®
Orange Lady
Orange Lion
Orange Marmelade
Orange Monarch
Orange Passion®
Orange Pride (Zantucot)®
Orange Princess
Orange Queen
Orange Surprise
Orange Toronto
Orange Triumph
Orange Van Eijk®
Orange Wonder
Oranje
Oranje
Oranje
Oranjezon
Oratorio
Orca®
Oriental Beauty
Oriental Splendour
Orléans®
orphanidea
orphanidea Flava
Oscar
ostrowskiana
Outbreak®
Ouveze
Oviedo®
Oxford
Oxford Wonder
Oxford's Elite
Paars
Pacha
Pacific Pearl®
Page Polka
Palestrina
Pallada
Palmyra®
Pamplona
Panama®
Parade
Parade Champ
Parade Design
Parade Elite
Parade Record
Paradise
Paradise City
Paris gemengd
Park Tiger®
Parrot Flight
Parrot Gold
Parrot Inzell®
Parrot King®
Parrot Lady
Parrot Negrita®
Parrot Night
Parrot Perfection
Parrot Pinkvision
Parrot Prince®
Parrot Wonder
Partitura
Party Clown
Partytime
Pasadena
Pasarella
Passion
Passionale
pastel gemengd
Paul Scherer®
Pax
Pays Bas®
Peace Flame
Peach Blossom
Peach Melba
Peacock gemengd
Pearl Mountain®
Pebble
Peer Gynt
Peerless Pink
Peggy Wonder®
Peking
Penthouse
Peppermintstick
Peptalk
Perestroyka®
Perfumare®
Perlina
Perth®
Peters Legacy
Philippe de Comines
Philly Belle®
Phoenix Memory
Picasso mix
Picture
Piet Sijm
Pieter de Leur
Pikant®
Pim Fortuyn
Pimpernel
Pink Ardour ®
Pink Artist
Pink Attraction
Pink Beauty
Pink Cameo®
Pink Cloud
Pink Delight
Pink Diamond
Pink Dream
Pink Dwarf
Pink Elite
Pink Emperor
Pink Fanfare
Pink Flag®
Pink Floyd
Pink Foxtrot
Pink Impression
Pink Jewel
Pink Jimmy
Pink Lady
Pink Magic
Pink Marble
Pink Marlene
Pink Mist®
Pink Pajado
Pink Parfait
Pink Pearl
Pink Perfection
Pink Pride (Zantupink)®
Pink Prince®
Pink Proud
Pink Ribbon®
Pink Sky®
Pink Smoothie
Pink Sound
Pink Star®
Pink Surprise
Pink Survival
Pink Trophy
Pink Velvet®
Pinkeen
Pinksize
Pinocchio®
Pioenbloemig gemengd
Pionier®
Pirand
Pirouette
Pittsburg
Plaisir
Playgirl®
Playtime
Pleasure®
Poco Loco
Podcast
Polar Ice
Pole Position®
polychroma
Pontinia®
Pop Up Yellow
Popcorn®
Portland
Portofino
Power Parrot
praestans
praestans Bloemenlust
praestans Fusilier
praestans Moondance
praestans Paradox
praestans Red Sun
praestans Shogun
praestans Unicum
praestans Van Tubergen's Variety
praestans Yari
praestans Zwanenburg Variety
Prairie Fire
President Nazarbayev
Pretty in Yellow
Pretty Lady
Pretty Love®
Pretty Princess
Pretty Woman®
Primrose
Prince Gold
Princeps
Princess Victoria
Princess Wendolina
Princesse Charmante
Prins Carnaval
Prins Claus®
Prins Willem-Alexander
Prinses Catharina-Amalia®
Prinses Irene
Prinses Irene Parkiet®
Prinses Margriet
Prinz Armin
Private Dancer®
Professor de Mosseri
Professor Röntgen
Prominence
Prominence Dream®
Prominence Exotic®
Proton
Pulitzer
Purissima
Purissima Design®
Purissima King®
Purple Bouquette
Purple Crystal®
Purple Dance®
Purple Doll
Purple Dream
Purple Elegance
Purple Eye®
Purple Flag
Purple Flag Design
Purple Heart
Purple Jacket®
Purple Lady
Purple Peony
Purple Power®
Purple Pride (Zantupur)®
Purple Prince
Purple Prince gemengd
Purple Rain
Purple Star
Purple Tower
Purple World
Qatar
Quebec
Queen of Marvel
Queen of Night
Queen of Sheba
Queen Rania
Queensday®
Queensland®
Queenstown
Quidam
Quito
Radboud
Rai
Rainbow Warrior
Rajka
Rambo
Ranomi
Rasta Parrot
Ravana
Rea
Recreado
Red
Red Alert
Red Angel
Red Baby
Red Baby Doll
Red Bouquet
Red Bright Parrot
Red Burgundy Lace
Red Champion
Red Charmer
Red Chato
Red Dragon
Red Dress
Red Emperor
Red Foxtrot
Red Gander
Red Georgette
Red Giske
Red Gold
Red Hat
Red Hot
Red Hunter
Red Impression®
Red Madonna
Red Magic
Red Mark
Red Matador
Red Monte Carlo
Red Nova
Red Paradise
Red Parrot
Red Pension
Red Power
Red Present
Red Pride (Zantured)
Red Princess
Red Proud®
Red Ranger
Red Reflection
Red Revival
Red Riding Hood
Red Sensation
Red Soldier
Red Spider®
Red Spirit
Red Springgreen
Red Street
Red Torch
Red Wine
Red Wing
Redwood
Reine de Lairesse
Rejoyce®
Rem 93-065-250-01
Rembrandt
Rembrandt Gemengd
Reminder
Remix®
Rems Favourite®
Renée Drake
Renegade®
Renoir
Renown
Renown Unique
Reputation®
Request
Rescue®
Reve rose mix
Rexona
Rhapsody of Smiles
Rhino
Rhodos
Rigas Barikades®
Rimini
Rob Verlinden
Robassa
Robert Schuller
Robinea
Rockery Beauty
Rococo
Rococo Double®
Rodeo Drive®
Rodolfo
Rodoliet
Roi du Midi
Roman Empire
Romance
Romano
Romein's Beauty
Ronaldo®
Rood
Rood
Rood
Rood Geel
Rood Geel
Rood Wit
Roodkapje
Rosalie
Rosamunde
Rosario
Rose Beauty
Rose Flag®
Rose Supreme
Rosella
Rosy Bouquet®
Rosy Delight®
Rosy Diamond Pipi®
Rosy Dream®
Rosy Wings®
Rosy Wonder®
Roulette
Roxette
Royal Acres
Royal Ad Rem
Royal Anthos
Royal Centennial
Royal Charm
Royal Design
Royal Dutch
Royal Elegance
Royal Georgette
Royal Gift
Royal Pride (Zanturand)®
Royal Splendour
Royal Ten®
Royal Virgin®
Roze
Roze
Roze
Roze Wit
Roze/Wit
Ruby Double®
Ruby Prince®
Ruby Red
Russian Princess
Sacajawea
Sagitta
Saigon®
Saké
Salmon Dynasty®
Salmon Impression®
Salmon Jewel
Salmon Parrot
Salmon Pearl
Salmon Prince®
Salmon Surprise
Salmon van Eijk®
Salsa
Salvo
Sambuca
San Pablo
Sandstorm
Sanne®
Santander®
Santiago
Saparone
Sapporo®
Sarah Raven
Sarana
Saturnus
Sauternes
saxatilis
Scarlet Baby
Scarlet Cardinal
Scarlet Elegance
Scarlet Verona
Schiedam®
Schoonoord
schrenkii
Seadov
Seadov Orange®
Seattle®
Second Love
Secret Love
Secret Parrot
Secret Perfume
Senna
Sensual Touch®
Serano
Serenity
Sevilla
Shakespeare
Shanghai
Shell®
Shiny Prince
Shirley Double®
Shirley Dream®
Shiun
Shocking
Shopper
Showbizz
Showcase
Showdown
Showtime
Showwinner
Siesta®
Signature
Sil
Silentia
Silhouette Bouquet®
Silk Road
Silk Surprise
Silver Ballad
Silver Cloud
Silver Dollar
Silver Parrot®
Silver Wedding
Silverstone
Silverstream
Silvia Feyaerts®
Sinfonie®
Singapore®
Sinopel
Sjakamaro
Sky High Scarlet®
Slawa®
Slim Whitman
Smirnoff®
Snapshot®
Snow Crystal®
Snow Lady
Snow Tears
Snow Valley®
Snowboard®
Snowflake
Snowflame Prince
Snowhill®
Snowmen
Snowparrot
Snowwhite
Snowy Mountain®
Soestdijk
Sogetsu
Solva
Sonnet
Soprano®
Sorbet
Soroptimist
Sorrento
Spaarne Gasthuis
Spain
Spitfire
Spitsbergen
Split
Spot On
sprengeri
Spring Beauty
Spring Green
Spring Pearl
Spring Song
Spryng Break®
Spryng Sunrise®
Spryng Tide®
Spryng®
Staalmeester
Stability
Stanislaw August
Starfighter
Starfire
Stargazer
Statement®
Stay Strong
Steakhouse
Sterre
Steve Carlin
Stockholm
Strawberry Cream
Street Racer
Stresa
Striking Match
Striped Apeldoorn
Striped Bellona
Striped Crown
Striped Favourite
Striped Flag
Striped Oxford
Strong Gold
Strong Gold Flame®
Strong Lady®
Strong Love®
Stunner
Stunning Apricot
Stunning Star
Sugar Baby
Sugar Crystal
Sugar Love
Summit
Sun Dance
Sun Lover®
Suncatcher®
Sundowner
Sunlife
Sunlight
Sunny Prince®
Sunny Proud
Sunray
Sunrise Dynasty®
Sunset Miami®
Sunset Mountain
Sunset Tropical
Sunshine Club®
Sunspot
Super Bowl
Super Gold®
Super Parrot®
Supermodel
Supri Master®
Surprise
Surrender
Swan Wings
Swarovski
Sweet Desire®
Sweet Dream®
Sweet Flag®
Sweet Harmony
Sweet Impression®
Sweet Lady
Sweet Light
Sweet Love
Sweet Present
Sweet Sixteen®
Sweet Surprise
Sweetheart
Sweety
sylvestris
Synaeda Amor
Synaeda Blue
Synaeda King
Synaeda Orange
Tabledance®
Taco
Tailleux
Taiwan
Takahashi
Tangerine Beauty
Tante Truus
Tarafa
tarda Interaction
Ted Turner®
Teddy Kollek
Telemark
Teletubby
Temple of Beauty
Temple's Favourite
Tender Beauty
Texas Flame
Texas Gold
The Cure
The Edge®
The First
The Mounties
Thijs Boots
Tiano
Timeless
Tinka
Tiny Timo
Tivoli
Toendra®
Tokyo
Tom Pouce®
Ton Augustinus
Topkapi
Toplips®
Topparrot
Topscore
Topwhite
Toronto
Tottori
Tourmalet
Towa
Toy
Toyota
Trailblazer®
Treasure
Trendsetter
Très Chic
Très Chic Rose
Tresor
Trick®
Tricolette®
Trinity
Triple A®
Triumphator
Tropical Impression
Tropical Wave
Tsjakka
turkestanica
Turkish Delight
Tweety
Twinkle
Typhoon
Uchida
Uliana
Uncle Tom
Union Jack
Unique de France®
United States®
Up Pink®
Up White®
Upstar
Upward
Uranus
urumiensis
urumiensis Tity's Star
Vajèn
Valery Gergiev
Valeska
Vampire®
Van der Neer
Van Eijk gemengd
Van Eijk®
Vanille Coupe®
Varinas
Vaya Con Dios®
Velvet Lily
Velvet Negrita
Vendeeglobe
Venetië
Verandi
Vermont®
Verona
Verona Sunrise®
Veronique
Véronique Sanson
Versaci®
Versailles
Vesna®
Vestas
Vesuvius
Victorias Secret Pink
Victorias Secret®
Viking
Vincent van Gogh®
violet
Violet Beauty®
Violet Bird
Violet Pranaa®
Violetta
Virichic
Vivaldi
Vlammenspel
Voicemail
Voltage
Voque®
Voyager
vvdenskyi Tangerine Beauty
vvedenskyi
Warbler
Washington
Weber
Weber's Parrot
Weber's Parrot Spectrum®
Wedding Dress
Wedding Gift
Weisse Berliner
Wendy Love
West Frisia
West Point
Whispering Dream®
White
White Christmas
White City
White Desire
White Dream
White Dynasty®
White Elegance
White Emperor
White Fire
White Flag ®
White Flight
White Foxtrot®
White Heart
White Heaven
White Ideal
White King
White Liberstar®
White Lizzard
White Marvel
White Mountain
White Parrot®
White Pearl
White Prince®
White Proud®
White Shark®
White Swallow
White Touch®
White Triumphator
White Valley (Exotic Emperor)
White Virgin
White Wings
whittallii
whittallii major
Wibo
Wicked in Pink
Wildhof
Wilja®
Willem van Oranje
Willemijn
Willemina
Willemsoord
wilsoniana
Winnipeg®
Winter Parrot
Winterberg
Wintergold
Wirosa
Wisconsin
Wisley
Wit
Wit
Wit
Wit Paars
Wit Rood
Wit Roze
With Love®
Witte Rebel®
Witty Picture
Wonder Club®
Wonderful
Wonderland
World Expression®
World Friendship®
World Legendary®
World Peace®
World's Favourite®
World's Fire®
Wow®
Xavier
Yellow Angel
Yellow Baby
Yellow Beauty
Yellow Crown
Yellow Dance®
Yellow Dawn
Yellow Diamond®
Yellow Dover
Yellow Emperor
Yellow Empress
Yellow Fabio
Yellow Flag
Yellow Flight®
Yellow King
Yellow Madonna®
Yellow Mountain
Yellow Parrot
Yellow Pompenette®
Yellow Present
Yellow Purissima
Yellow Spider®
Yellow Springgreen®
Yellow Sun®
Yellow Surprise
Yellow Valery®
Yellow Wave
Yellow Wonder
Yellowa
Yoko Parrot
Yoko's Dream
Yokohama
Yonina®
Yosemite
Yoska
Yukon
Yume no Murasaki®
Yuri Dolgorukiy
Yvonne
Yvonne van Gennip
zaailing
Zampa
Zanzibar®
Zizanie
Zoë
Zombie
Zorro
Zouave®
Zurel
Zuzuki
Zwanenburg
Zwart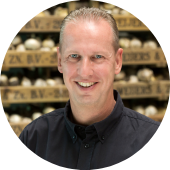 Interesse in de Tulipa bol- en knolgewassen?
Kwaliteit en service gerichte dienstverlening
Snelle levertijden en leverbetrouwbaarheid
Vooraanstaande positie in de sector sinds 1926
Stichting keurmerk bloembollen Holland
Download de catalogus
Tweejaarlijks sturen wij onze klanten een uitgebreide productcatalogus toe. Dit betreft een catalogus najaar voor de voorjaarsbloeiende gewassen en een catalogus voorjaar voor de zomerbloeiende gewassen.