Terug naar assortiment
Ons Tulipa assortiment
AL 90 jaar een vooraanstaande positie in de sector
Tulipa behoort tot de familie van de Lilaceae. De Tulp is één van de stijliconen van Nederland, maar vindt zijn oorsprong in het Ottomaanserijk (Turkije en naburige landen) en kent een zeer omvangrijke geschiedenis.
Tulipa aanbod
1915
Aafke®
Abba
Abbé Pierre
Abbey Dream
Abigail
Abra
Absalon
Abu Hassan
Acceber
Acropolis
acuminata
Ad Rem
Ad Rem's Beauty
Adamo
Addis
Adele Duttweiler®
Adore
Adriaan T. Dominique
Adriana
Advance
Affaire®
Aflame
African Queen
Agrass White
Air®
Ajax
Akebono®
Akela
Aken
Akita
Al Ain
Al Sayer
Alabaster
Aladdin
Aladdin's Record
Alaska
Albert Heijn®
albertii
Albino
Albion Star
Albury
Alcatraz
Alectric
Aleppo
Alex Maresyev
Alexander Pushkin®
Alexandrine
Alfi
Alfred Cortot
Alfred Heineken
Algarve
Ali Baba
Alibi
Alicante®
Alice Leclercq
Alies
Alise
All Seasons
Allegretto
Allure
altaica
Amalia Rodrigues
Amazing Grace®
Amazing Parrot®
Amazone
Ambassador
Amberland
American Dream®
American Eagle
Amethyst
Amor
Amoretta
Amsden
Amsterdam
Amulet
Analita
Ancilla
André Citroen
Andre Rieu
Anfield
Angel's Eye
Angel's Kiss
Angélique
Angels Wish
Anita
Anna José
Anna Paulowna
Anne Clair
Anne Frank
Anneke
Annelinde
Annie Salomons
Annie Schilder
Antarctica®
Anthony Eden
Antoinette®
Anton Stirnberg
Antoni van Leeuwenhoek
Antonio Moro
Antraciet
Antwerp
Anvers
Apeldoorn
Apeldoorn's Elite
Apeldoorn's Record
Aphrodite
Apollo
Applause
Apple Blossom gemengd
Apricona®
Apricot Amor
Apricot Angelique
Apricot Beauty
Apricot Delight®
Apricot Emperor
Apricot Foxx®
Apricot Giant
Apricot Impression®
Apricot Magic®
Apricot Parrot
April Love
Aquarel®
Aquilla®
Arabian Lady
Arabian Mystery
Arabian Night
Arc de Triomphe
Arcade
Archanes
Aria Card
Ariane
Arie Alkemade's Memory
Arie Hoek
Aristocrat
Arkadia
Arlo
Arma
Armani
Artist
Arvella
Asahi
Asama
Ashwood
Asiram
Asta Nielsen
Astarte
Astor
Ataturk
Athleet
Atje Keulen
Atlantis
Atom
Attila
Attila Graffiti
Attila's Elite
Attila's Favourite
Attila's Record
aucheriana
Augusta Taurinorum
Aureola
Authority
Auxerre®
Avant Garde®
Avanti
Aveyron®
Aviator
Avignon
Avignon Parrot®
Axel Munthe
Baby Blue
Baby Doll
Babylon
Backpacker
Bahama
bakeri
bakeri Lilac Wonder
Balalaika
Balance of Colors
Ballade
Ballade Dream®
Ballade Gold®
Ballade Lady®
Ballade White®
Ballerina
Ballroom®
Bandoeng
Banja Luka
Barbados®
Barcelona
Bariton
Baronesse
Bartigon
Bastia®
Bastogne
Bastogne Parrot®
batalinii Apricot Jewel
batalinii Bright Gem
batalinii Bronze Charm
batalinii gemengd
batalinii Red Gem
batalinii Salmon Gem
batalinii Yellow Jewel
Batavia
Bayside®
Bearingpoint
Beau Monde
Beauty of Apeldoorn
Beauty of Oxford
Beauty of Parade
Beauty of Prominence
Beauty of Spring®
Beauty of Volendam
Beauty Queen
Beautytrend®
Beëlzebub
Beethoven's Memory
Belcanto
Belgium
Belicia (53-03-86-501)®
Belinda Reus
Bell Song®
Bella Vista
Belle du Monde®
Bellflower
Bellona
Bellona Design
Ben Fire
Ben van Zanten
Bengalen
Benny Neyman
Bento
Berlioz
Bernadette
Bestseller
Bienvenue
biflora
Big Brother
Big Chief
Big Love®
Big Smile®
Billboard
Bing Crosby
Bird of Paradise
Black Charm
Black Diamond
Black Hero®
Black Jewel
Black Parrot
Black Pearl
Black Swan
Blackjack
Blanche Fleur
blauw
blauw
Blauwe Wimpel
Blenda
Blenda Flame®
Blessing
Bleu Aimable
Blizzard
Blondine
Bloody Mary
Blossom Time
Blue Beauty
Blue Bell
Blue Champion
Blue Diamond
Blue Eyes
Blue Heron
Blue Parrot
Blue Pearl
Blue Ribbon
Blue Spectacle
Blueberry Ice
Blumex Favourite®
Blushing Apeldoorn®
Blushing Beauty®
Blushing Bride
Blushing Girl®
Blushing Lady
Blushing Valerie
Boccherini
Bodyguard
Bolivia
Bolroyal Dream®
Bolroyal Honey®
Bolroyal Pink®
Bolroyal Silver®
Bolroyal White®
Bombastic Red
Bonanza
Bonbini
Bonsoir
Bordeaux
Border Legend
Boston®
Boule de Neige
Boureima
Boutade
Bowl of Beauty
Bravissimo
Bravour
Brest®
Bright Lady
Bright Parrot
Brigitta
Brilliant Star
Bristol
Britt
Broadway
Broadway Star
Brooklyn®
Brown Sugar®
Brownie
Bruine Wimpel
Bruno Liljefors
Budlight®
Bulldog
Bunting
Burgundy
Burgundy Lace®
Burning Calgary
Burning Desire
Burning Heart
Burning Love
Burns
Buster®
Buttercup
Cabanna®
Cabaret
Cabella
Cacharel®
Café Noir®
Caïro®
Caland
Calgary Flames®
Calgary®
Calibra®
Californian Sun
Calimero
Calista
Calypso
Camargue
Camerino
Canary
Canasta®
Candela
Candlelight
Candy Apple Delight®
Candy Club®
Candy Corner®
Candy Curls
Candy Kisses
Candy Prince®
Candy Time
Canova
Cantata
Cantor
Cap d'Or
Cape Cod
Cape Holland
Cape Town®
Capri
Capri Dream®
Capri mutant Rose
Capri Striped®
Caprice
Captein's Favourite
Caractère
Caravelle
Caravelle Design
Cardinal Mindszenty
Caribbean Parrot®
Carioca
Carla
Carlton
Carmen
Carmencita
Carmine Parrot
Carnaval de Nice
Carnaval de Rio
Carola
Carrara
Carrousel
Cartouche®
Casa Grande
Casa Nova
Casablanca
Cascadia
Cash®
Cashmir
Cassini
Cassini Design®
Catalina
Catherina
Catherine Keyl
Cees Plug
Celsiana
Cerise Parrot
César Franck
Chamade - kies Cabella
Chandelier
Chansonnette
Chantelle®
Charade®
Charles
Charlotte
Charmeur Dream®
Charmeur®
Charmeuse
Charming Lady
Chatham
Chato®
Cheerleader
Cheers
Cheirosa
Chérésade
Cherry Delight®
Cheryl
Chieftain
Chieftain Dream®
China Lady
China Pink
China Town
Chopin
Christina van Kooten
Christmas Beauty®
Christmas Carol
Christmas Dream
Christmas Exotic®
Christmas Gold
Christmas Marvel
Christmas Orange®
Christmas Pearl
Christmas Sweet®
Christmas Yellow
Christo
Chrysantha
Cilesta
Cistula
City of Vancouver
Clara Butt
Clarion
Claudia
Clearwater®
Cleopatra
Cleveland
Clipper City
Cloud Nine
clusiana
clusiana Annika
clusiana Cynthia
clusiana gemengd
clusiana var. chrysantha
clusiana var. chrysantha Tubergen's Gem
clusiana var. stellata
Coby's Spirit
Cocarde
Cocktail
Coldplay
Color Burst
Colorado
Colorado®
Colour Fusion
Colour Mistic
Colour Spectacle®
Columbine
Columbine fol Var
Columbus®
Come-Back
Comedian
Comet
Comic
Companion
Compostella
Concador
Concerto
Concours
Conqueror®
Content
Continental®
Cool Crystal®
Coors
Copex®
Copper Image®
Coquette
Cor Boersma
Coral Satin
Cordell Hull
Coriolan
Corona
Corridor
Corsage
Cortina
Cosmopolitan®
Cotton Candy®
Couleur Cardinal
Cracker
Cream Cocktail
Cream Perfection
Crème Flag
Crème King®
Crème Lizard
Crème Upstar
cretica Hilde
Cri de Coeur
Crimsonia
Crispion Beauty®
Crispion Love®
Crispion Sweet®
Crispy Gold®™
Crispy Mary®
Cristina Deutekom
Crossfire®
Crown Diamond
Crown of Dynasty®
Cruquius
Crystal Beauty
Crystal Glow
Crystal Star®
Cuban Night®
Cum Laude
Cummins®
Cupido
Curly Sue®
Cutey Honey
Czaar Peter
Czardas
Dafeng
Daladier
Dallas®
Dame Blanche
Dance
Danceline®
Dancing Fairy
Dancing Show
Daniella
Danique
Dante
Danton
Darwin Triumph gemengd
Darwiorange®
Darwisnow®
dasystemon (tarda)
Davenport®
David Teniers
Dawnglow
Day Star
Daydream
Daylight
Daytona®
Dazzling gemengd
DCP 18
Debutante
Deirdre
Dekker's Glory
Del Piero®
Delight Mix
Delmonte
Delta Sugar®
Demeter
Denbola
Denise
Denmark®
Desert Song
Deshima
Design Impression®
Desperado
Destiny
Detsit
Devenish
Diablo
Diamond
Diamond Jubilee
Diana
Diana Ross
Diantha
Dick Passchier
didieri
Dillenburg
Dillenburg's Parrot
Dionysos
Dior®
Diplomate
Diplomate Lady®
Dirk
Disneyland Paris
Diva
Dix' Favourite
Djakarta
Doctor An Wang
Doctor James Parkinson
Doctor Plesman
Doctor van Hesteren
Doctor Wisse Dekker
Doerfleri
Dokter Moerman
Doll's Minuet
Dolly Dots
Dom Pedro
Dominiek®
Domino®
Don Camillo
Don Double
Don Juan
Don Quichotte
Donauperle
Donna Bella
Doorman's Elite
Doorman's Record
Doortje Hes
Dordogne
Dore
Dorothy Hamill
Double Arosa®
Double Beauty of Apeldoorn
Double Bouquet
Double Dazzle
Double Dutch
Double Fantasy
Double Flag®
Double Flaming Parrot
Double Focus
Double Lady®
Double Price
Double Sugar®
Double Touch®
Double You®
Douglas Bader
Dover
Dow Jones®
Dragon King
Dralion
Dream Club®
Dream Girl
Dream Party
Dream Show
Dream Touch®
Dreamboat
Dreamcloud
Dreamer
Dreaming Maid
Dreamland
Dreamship
Drumline®
Dubbele Red Riding Hood
Duc van Tol Red
Duc van Tol Red and Yellow
Duc van Tol Rose
Duke of Wellington
Duplosa
Dutch Candy
Dutch Design
Dutch Fair
Dutch King
Dutch Pioneer
Dutch Princess
Dyanito
Dynamite
Dynasty®
Early Adventure
Early Dream
Early Glory
Early Harvest
Early Light
Early Sensation
Early Star
Early Surprise
Early Yellow
Easter Fire
Easter Moon
Easter Parade
Easter Surprise
Easter Time
Edith Eddy
Edith Maria
Ego Parrot
Eichleri
Eichleri Clare Benedict
Eichleri Excelsa
Eichleri Maxima
Eire
El Cid
El Graciosa
El Nino
Electra
Elegans Alba
Elegant Crown
Elegant Lady®
Elisabeth
Elite
Elizabeth Arden
Elmus
Elsenburg
Elsie
Elsie Eloff
Elysee
Emanuella
Emblazon®
Emmy
Emmy Peeck
Empire State
Engadin
Erfurt
Erna Lindgreen
Ernesto Cardenal
Eros
Escape®
Eskilstuna
Esmee
Esmeralda
Esperanto
Esprit
Estatic
Estavana
Estella Rijnveld
Estelle
Esteron
Esther
Eternal Flame
Etna
Etude
Euromast
Eurovisie
Evening Star
Evita®
Exotic Bird
Exotic Emperor
Exotic Parrot
Exotic Sun
Explosion
Exquisit
Eye Catcher
Eyelash
Fabio®
Fabulous
Fair Lady
Fancy Frills®
Fancy Parrot®
Fanfarella
Fantasy
Fantasy Lady®
Fashion
Fats Domino
Fenna
ferganica
Fernanda
Festival
Feu Superbe
Fidelio
Fiery Club®
Fiery Dream
Finola®
Fire Bird
Fire of Love
Fire Queen
Fire Tongues
Fire Wings®
Firestorm
Firework®
First Class
First Impression
First Lady
First Love
First Price
First Proud
Flair
Flamenco
Flames Mystery®
Flaming Agrass
Flaming Baby
Flaming Baltic
Flaming Club®
Flaming Coquette
Flaming Evita®
Flaming Flag®
Flaming Gold
Flaming Kiss
Flaming Margarita®
Flaming Parrot
Flaming Prince®
Flaming Purissima
Flaming Radiance
Flaming Springgreen®
Flaming Star
Flash Point®
Flashback
Flick Flag
Floradale
Florette
Florida
Florijn Chic
Florissa
Florosa
Flower Power
Flowerdale
Fly Away
Flyer
Flying Dragon®
Flying Dutchman
Fokker Fan-Fan
Fontainebleau
Forgotten Dreams
Formosa
Fortissimo
Fortuna
Fostery King
Foxtrot®
Foxy Foxtrot®
Frances Bremer
Francisca
Francoise
Frank Graham
Frank Timmerman
Frankfurt
Franklin D. Roosevelt
Frans Hals gemengd
Franz Léhar
Franz Liszt
Frappant
Frederica
Free World
Freedom Flame®
Freeman®
Fresco
Frieda van Hasselt
Friendly Fire
Friendship 1998®
Fringed Apeldoorn
Fringed Beauty
Fringed Elegance
Fringed Family
Fringed Golden Apeldoorn
Fringed Lilac
Fringed Solstice
Friso
Fritz Kreisler
Frozen Night®
Frühlingsstimme
Fruitcocktail
Full House
Fun for Two
Funny Girl
Für Elise
Furand
Fusarino
Fusor
Gabor
Gabriella
Gaiety
Gala Première
Galata
Galway
Gander
Gander's Ouverture
Gander's Rhapsody
Gander's Symphony®
Garant
Garanza
Garden Beauty
Garden Fire
Garden of Clusius
Garden Party
Garden Picture
Garden Show
Garden Spot
Gavota
Geanka
geel
geel
gemengd
gemengd
gemengd
gemengd
gemengd
gemengd
gemengd
gemengd
gemengd
gemengd
gemengd
gemengd
gemengd
gemengd
gemengd
gemengd
gemengd
gemengd (delight)
gemengd (dubbel)
gemengd (Late Flowering Mix)
gemengd (Middle Flowering Mix)
gemengd (Pride Mix)
Generaal de Wet
General Eisenhower
General Patton
George Eastman
Georgette
Gerard Dou
Gerbrand Kieft
Gerrit van der Valk®
Giant Boy
Giant Orange Sunrise
Giant Parrot
Gipsy Love
Gipsy Queen
Girlfriend
Gironde
Gitana
Giuditta
Giuseppe Verdi
Givenchy
Glamour Unique
Glasnost
Globe
Globetrotter
Glowing Pink
Glowing Red
Glück
Gold Beater
Gold Beryl
Gold City
Gold Crest
Gold Fever
Gold Fish
Gold Medal
Gold Rush
Gold West
Golddust®
Golden Age
Golden Apeldoorn
Golden Artist
Golden Brigitta
Golden Coin
Golden Day
Golden Daylight
Golden Delicious
Golden Ducat
Golden Eddy
Golden Emperor
Golden Fiction
Golden Future
Golden Galata
Golden Harvest
Golden Lady
Golden Melody
Golden Mirjoran
Golden Niphetos
Golden Nizza
Golden Olga
Golden Oxford
Golden Parade
Golden Peace
Golden Piquante
Golden Present
Golden Prins Claus
Golden Purissima
Golden Spike
Golden Springtime
Golden Sun
Golden Tango
Golden Tycoon®
Goldenes Deutschland
Goldfinger
Goldstar
Goltu
Good Looking
Gordon Cooper
Gorilla®
Göteborg
Goudstuk
Goya
Graceland
Graefin Bettina
Grand Cru Vacqueyras
Grand Perfection®
Grand Prestige
Grand Prix
Grand Style
Granda
Grande Douceur
Grandessa
Granny Award
Great Invasion
Green Bizarre®
Green Dance
Green Eyes
Green Jay
Green King® (Evergreen)
Green Mile
Green River
Green Spirit®
Green Spot
Green Valley
Green Village
Green Wave
Greenstar®
Greetje Smit®
grengiolensis
Gretha Benkemper
Greuze
Grével
Grobina
Groenland
Grower's Pride
Gudoshnik
Gudoshnik Double
Gurly
Gusto
Guus Papendrecht
Gwen®
Hadley
hageri
hageri Splendens
Hakuun®
Halcro
Hamilton
Hamlet
Hanna Glawari
Hans Anrud
Hans Dietrich Genscher
Hans Mayer
Happinez
Happy Family®
Happy Feet
Happy Generation®
Happy People
Happy Upstar
Harborlight®
Hative mix
Haute Couture
Havanna
Havran
Heart's Delight
Heemstede
Heidrun Harden
Helena Rubinstein
Hélène van Dam
Helga
Helios
Hella Lights
Hellas
Helmar
Hemisphere®
Henry Dunant
Henry Ford
Her Grace
Herman Boerhaave
Herman Broeckaert
Herman Emmink
Hermione
Hermitage
Heweri
Heydar Aliyev
Hibernia
High Noon
High Society
Hildegard Knef
Hildegarda
Hisalis
Hit Parade
Ho Tcho
Hoangho
Hoboken
Hocus Pocus
Hofstra University
Holland Baby®
Holland Ballet®
Holland Beauty®
Holland Bouquet®
Holland Chic®
Holland City®
Holland Emotions
Holland Happening
Holland King®
Holland National
Holland Princess®
Holland Queen®
Holland Record®
Holland Ruby®
Holland Star®
Hollandia
Hollands Glorie
Hollywood
Hollywood Star
Honeymoon®
Honky Tonk
Horizon®
Hot Chocolate
Hotpants
Hugo Schlösser
Huis ten Bosch®
humilis
humilis Alba Coerulea Oculata
humilis Eastern Star
humilis gemengd
humilis Helene
humilis Lilliput
humilis Magenta Queen
humilis Odalisque
humilis Persian Pearl
humilis Red Beauty
humilis Rosea
humilis Samantha
humilis Tete a Tete
humilis Violacea
humilis Violacea Black Base
humilis Violacea Yellow Base
Humming Bird
Humoresque
Huntsville®
Hytuna
I To Holland
Ian Fleming
Ibis
Ibiza
Ice Age
Ice Cream Banana®
Ice Cream Cherry®
Ice Cream Strawberry®
Ice Cream®
Ice Follies
Ice Lolly®
Ice Princess®
Ice Stick
Ice Wing®
Ice Wonder
Ida
Ile de France
iliensis
Imena
Imperial Giant
Imperial Splendour
Impressario
Impression gemengd
In Love
India
Indian Summer
Indian Velvet
Infiniti®
ingens
Ingmar Stenmark
Inimitable
Innuendo®
Inspirator
Insulinde 1915
Insurpassable
Intermezzo
Invader®
Invasion
Invitation®
Involve
Inzell
Isaak Chic
Isis
Ivo
Ivory Floradale
Ivory Glory
Izumi
Jaap Groot®
Jackpot®
Jacqueline
Jacques Fath
Jamai
Jamboree
James Last®
James V. Forrestal
Jan Cottaar
Jan Ohms
Jan Reus
Jan Seignette®
Jan Siemerink
Jan Steen
Jan van Nes
Jan van Zanten's Memory
Jan Vermeer
Jane Packer
Jantje Beton
Jazz Me Blue
Jazz®
Je t'Aime
Jean Pierre Laurens
Jean Valby
Jeantine
Jeffrey®
Jennie Butchart
Jenny
Jessica
Jetfire
Jewel of Spring
Jimmy
Jingle Bell
Joan Mondale
Joanne Woodward
Job's Memory
Jochem®
Jockey Cap
Joffre
Johan Cruyff
Johann Gutenberg
Johann Strauss
Johanna
Joint Devision®
Joli Coeur
Joli Jaune
Jonkheer Van den Bosch
Josef Kafka
Joyce
Juan
Judith Leyster
Judith Ruby®
Jugendzeit
Julie Sobel
Juliette
Julius Caesar®
Jumbo Beauty ®
Jumbo Pink®
Juri Gagarin
Just Kissed
K & M's Triumph
Kaiserin Maria Theresia
Kalahari
Kalmar
Kansas
Kansas Proud
Kapila
Karate
Karel Doorman
Kareol
Karimata
Karlijn®
Karlskrona
Kasia
Kastrup
Katie Melua
Kaufmanniana
Kees Nelis
Keizerskroon
Kelly
Kiev
Kikomachi®
King of Marvel®
King's Cloak
King's Orange
Kingdom
Kingsblood
Kingston®
Kiss
Kiwanis
Klara Park
Klipfontein
kolpakowskiana
Koningin Juliana
Koningin Wilhelmina
Krasa
Krelage's Gold
Kristina van der Mark
Kung-Fu
Kungsholm
Kunié
kurdica
La Belle Epoque®
La Courtine
La Douce France
La Fargue
La Fayette
La Madeleine
La Mancha
La Perla
La Suisse
Labrador®
Labyrinth
Lady Anne
Lady Bird Johnson
Lady Chantal®
Lady Diana
Lady Guna
Lady Jane
Lady Margot
Lady Montgomery
Lady Van Eijk®
Ladykiller
Lalibela
Lambada
Lamoraal van Egmond
lanata
Landseadel's Supreme
Lapin Ruska
Laptop
Lardinois
Large Copper
Largo
Las Vegas
Lasting Love
Laura Fygi
Laverock
Le Lavandou®
Leda
Leen van der Mark
Leeuwarden
Leeuwenhorst
Lefeber's Favourite
Lefeber's Memory
Lemon Giant
Leo
Leo Visser
Levant
Liberstar®
Liberty
Libretto
Libretto Parrot
Lies Buurman
Lifes a Cabernet
Light Amanda
Light and Dreamy®
Light Pink Prince®
Lighting Sun
Lilac Crystal
Lilac Cup
Lilac Lady
Lilac Perfection
Lilac Time
Lilo Pink
Lily Schreyer
Lilybelle
Lilychic®
Lilyfire®
Lilynita®
Lilyrosa®
Lilystar®
Lincolnshire
Lingerie®
linifolia
Lion d'Or Elite
Lion King®
Lipgloss
Little Beauty
Little Diamond
Little Girl
Little Princess
Little Star
Lizanne
Lizzy
Logaya
Lollipop
London
Long Lady®
Longfellow
Los Angeles
Louis XIV
Louisa
Louvre
Louvre Orange
Love Dance
Love Song
Lovely Surprise
Lucas Bols
Lucas van Leyden
Lucida
Lucifer
Lucky Strike
Lustella
Lustige Witwe
Lutetia
Lydia®
Mabel Lorentz
Macarena
Macbeth
Madame Curie
Madame De la Mar
Madame Lefeber
Madame Mottet
Madame Spoor
Madame Spoor's Favourite
Madame Tussaud
Madison Garden
Madonna
Madrigal
Madurodam
Magazine Prima
Magda
Magic Lavend®
Magic Mountain
Magier
Mahogany
Maja
Majestic
Majestic gemengd
Makarska
Makarska
Makassar
Make-Up
Malaysia
Mamasa
Mango Charm®
Manhattan
Manon
Marathon Champion
Maravilla
March of Time
Maréchal Niel
Marein
Margaret Herbst
Margarita
Margot Fonteyn
Maria Christina
Maria Verano
Mariandel
Marianne®
Marie Jo®
Marie José
Marienthal
Mariette
Marigot
Marilyn
Marina
Marinus
Mario
Mariola
Marit
Marjaunette
Marjolein
Marjolein Bastin
Marjoletti
Markant
Marquette
Marseillaise
Martine Bijl
Mary Ann
Mary Belle
Mary Bonanza
Mary Housley
Mary Poppins
Mascara®
Mascotte®
Mata Hari
Match®
Matchpoint®
Mathilda
Matterhorn
Maureen
Maureen Double®
Mauritiana
Max Durand
maximowiczii
May Beauty
Maytime
Maywonder
Mazda
Meissner Porzellan
Melody
Melody d'Amour
Melrose
Menton
Menton Exotic®
Merapi
Merlot
Merry Christmas
Merry-Go-Round
Meteor
Mexico
Michael
Mickey Mouse
Midway®
Mieke Bos
Mieke Telkamp
Milano
Milka
Millennium
Milo
Minerva
Mini Star
Mirage
Miramare
Miranda
Mirella
Mirjoran
Miskodeed
Miss Elegance
Miss Holland
Mistress Mystic
Mistress®
Mitella
Mitzi Chamberlain
Modern Style
Mon Amour®
Mona Lisa
Monaco
Monarch Parrot®
Mondeo®
Mondial®
Mondriaan gemengd
Monet mix
Monseigneur Bekkers
Monsella
Monsella Royal
Monsieur S. Mottet
Mont Blanc
Mont Ventoux
Montana
Montana Yellow
Monte Beau®
Monte Carlo
Monte Femme®
Monte Flame®
Monte Orange®
Monte Parrot®
Monte Pink®
Monte Rosa
Monte Spider®
Monte Sweet®
Montelimar
Montevideo
Montgomery
Montgomery Elite
Monticelli
Montpellier
Montreux®
Moonblush
Moonlight Girl
Moonlight Mist
Moonshine
Moonwalker
Most Miles
Mother's Day
Mothers Love
Moulin Rouch
Mount Everest
Mount Fuji®
Mount Tacoma
Mountain High
Movie Star
Mr. N.J. Buur
Mr. van der Hoef
Mrs. John T. Scheepers
Mrs. Moon
Muriel
Murillo
Murillo gemengd
Muscadet®
Musical
Muvota mutant uit Gavota
My Lady
Mysterious Parrot®
Mystic Van Eijk®
Nachtwacht®
Nairobi
Natascha
National Velvet
Natura Artis Magistra
Negrita
Negrita Double
Negrita Favourite
Neper
Nestor
neustruevae
New Design
New Look
New Santa
Nico Vos
Nicolette
Nicolette van Kesteren
Niels Finsen
Night Club®
Nightrider®
Niigata
Nikita
Ninja
Niphetos
Nizza
Noble Venture
Noordeinde
Norah
Noranda
Norma Major
Normandie®
Northcap
Northern Queen
Northgo
Nova Zembla
Novi Sun®
Novired
O'Hara
Odessa
Odia
Oeufs de Paques mix
Okura
Olaf
Olaf Palme
Olga
Ollioules
Olympic Flame
Olympic Gold
Olympic Medal
Omega
Omnyacc®
Onedin
Only Me
Ontario
Oracle®
Orange Angelique
Orange Apeldoorn
Orange Balloon®
Orange Beauty
Orange Bouquet
Orange Bowl
Orange Boy
Orange Breeze
Orange Brilliant
Orange Cassini
Orange Cloud
Orange Dynasty®
Orange Elite
Orange Emperor
Orange Favourite
Orange Goblet
Orange Jewel
Orange Juice®
Orange Lady
Orange Lion
Orange Monarch
Orange Palestrina
Orange Princess
Orange Queen
Orange Surprise
Orange Toronto
Orange Triumph
Orange Van Eijk®
Orange Wonder
oranje
Oranje
oranje
Oranje Nassau
Oranje zaailing Princeps
Oranjezon
Oratorio
Orca®
Oregon Star
Oriental Beauty
Oriental Splendour
Orion
Orléans®
Ornament
orphanidea
orphanidea Flava
Osaka
Oscar
ostrowskiana
Othello
Ottawa
Outbreak®
Ouverture
Oviedo®
Oxford
Oxford Wonder
Oxford's Elite
paars
Pacific Pearl®
Pactolus
Paddy
Page Polka
Painted Lily
Pako
Palestrina
Pallada
Pandion
Pandour
Parabole
Parade
Parade Champ
Parade Design
Parade Elite
Parade Record
Paradise
Paris
Paris gemengd
Parrot City®
Parrot Flight
Parrot Gold
Parrot Inzell®
Parrot King®
Parrot Lady
Parrot Negrita®
Parrot Perfection
Parrot Pinkvision
Parrot Prince®
Parrot Wonder
Partitura
Partytime
Pasadena
Pascal
Passion
Passionale
pastel gemengd
Patilmo
Patriot
Paul Crampel
Paul Richter
Paul Scherer®
Pax
Pays Bas®
Peace Flame
Peach Blossom
Peach Melba
Peacock gemengd
Pearl Mountain®
Pebble
Peer Gynt
Peerless Beauty
Peerless Pink
Peggy Wonder®
Peking
Penthouse
Peppermintstick
Peptalk
Perestroyka®
Perfectionist
Perlina
Perry Como
Peter Glemser
Petronella
Philippe de Comines
Phoenix Memory
Picasso mix
Piccolo
Picotee
Picture
Pieter de Leur
Pim Fortuyn
Pimpernel
Pink Attraction
Pink Beauty
Pink Cameo
Pink Cloud
Pink Diamond
Pink Dream
Pink Dwarf
Pink Elite
Pink Emperor
Pink Flag
Pink Floyd
Pink Imperium
Pink Impression®
Pink Jewel
Pink Lady
Pink Magic
Pink Panther
Pink Parfait
Pink Parody
Pink Pearl
Pink Perfection
Pink Prince®
Pink Prize
Pink Proud
Pink Ribbon®
Pink Royalty
Pink Sensation
Pink Star®
Pink Supreme
Pink Trophy
Pink Twist
Pink Wizard
Pinkeen
Pinksize
Pinocchio®
Pioenbloemig gemengd
Pionier®
Pirand
Pirouette
Pittsburg
Plaisir
Playgirl®
Playtime
Pleasure®
Poco Loco
Polar Ice
Polar Star
Pole Position®
Polo
polychroma
Pomerol
Pomona
Pompeï
Pop Up Yellow
Popcorn®
Portland
Portofino
Praecox
praestans
praestans Bloemenlust
praestans Fusilier
praestans Moondance
Praestans Red Sun
praestans Shogun
praestans Unicum
praestans Van Tubergen's Variety
praestans Yari
praestans Zwanenburg Variety
Prairie Fire
Preludium
President Kennedy
Pretty in Yellow
Pretty Lady
Pretty Love®
Pretty Princess
Pretty Woman®
Pride of Zwanenburg
Prima Donna
Primavera
Primavista
Primeur
Primrose
Prince Charles
Prince de Lignac
Prince gemengd
Prince Gold
Prince Karl Philip
Prince Mikasa
Prince of Austria
Prince of Sanseviero
Princeps
Princess Beatrix
Princess Elizabeth
Princess Household
Princess Margaret Rose
Princess Sarvath
Princess Unique
Princess Victoria
Princesse Charmante
Prins Carnaval
Prins Claus®
Prins Willem-Alexander
Prinses Catharina-Amalia®
Prinses Irene
Prinses Irene Parkiet®
Prinses Margriet
Prinz Armin
Private Eyes®
Professor de Mosseri
Professor De Veer
Professor Einstein
Professor Penn
Professor Röntgen
Prominence
Prominence Dream®
Prominence Exotic®
Promirande
Provence
Prunus
Purissima
Purissima Design®
Purissima King®
Purk
Purple Bouquette
Purple Crystal®
Purple Dance
Purple Doll
Purple Dream
Purple Flag
Purple Heart
Purple Jacket®
Purple Lady
Purple Prince
Purple Rain
Purple Star
Purple Tower
Purple World
Quasimodo
Quebec
Queen Elizabeth II
Queen Ingrid
Queen of Bartigons
Queen of Marvel
Queen of Night
Queen of Sheba
Queen Silvia
Queen's Coronation
Queensday®
Queensland®
Queenstown
Quidam
Quito
Rafaello
Rai
Rainbow Warrior
Rajka
Ralph
Rambo
Ranomi
Ravana
Rea
Recreado
Red
Red Alert
Red Baby
Red Baby Doll
Red Bouquet
Red Bright Parrot
Red Burgundy Lace
Red Carpet
Red Champion
Red Charmer
Red Chato
Red Devil
Red Emperor
Red Favourite
Red Gander
Red Georgette
Red Giant
Red Gold
Red Hat
Red Hot
Red Hunter
Red Hytuna
Red Impression®
Red Lips
Red Love
Red Mark
Red Matador
Red Monte Carlo
Red Nova
Red Paradise
Red Parrot
Red Pitt
Red Power
Red Present
Red Princess®
Red Proud®
Red Reflection
Red Revival
Red Riding Hood
Red Rozette
Red Sensation
Red Shine
Red Springgreen
Red Surprise
Red Torch
Red Wing
Redlion
Redwood
Reforma
Reginald Dixon
Regulus
Reine Sofia
Rejoyce®
Rem 93-065-250-01
Rembrandt
Rembrandt mix
Remise
Rems Favourite
René Menard
Renée Drake
Renegade®
Renoir
Renown
Renown Unique
Reputation®
Request
Residence
Reve rose mix
Rex
Rexona
Rhapsody of Smiles
Rhodos
Rianne
Rigas Barikades®
Rijnland
Ringwood
Rio Grande
Rivièra
Rob Verlinden
Robassa
Robert Schuller
Robinea
Rock and Roll
Rockery Beauty
Rockery Master
Rocky Mountains
Rococo
Rococo Double®
Rodeo Drive
Rodolfo
Roi du Midi
Roland
Roland's Favourite
Roman Empire
Romance
Romano
Romario
Romein's Beauty
Ronald McDonald House
Ronaldo®
Rondo
rood
rood
rood
rood geel
rood wit
Roodkapje
Rosa Listo
Rosa van Lima
Rosalie
Rosalind
Rosamunde
Rosanna
Rosario
Rose Beauty
Rose Copland
Rose d'Amour
Rose Flag®
Rose Mark
Rose Supreme
Rose Tendre
Rosella
Rossinant
Rosy Bouquet®
Rosy Delight®
Rosy Diamond Pipi
Rosy Dream®
Rosy Wings®
Rosy Wonder®
Rotterdam
Roulette
Rowest
Roxette
Royal Acres
Royal Ad Rem
Royal Anthos
Royal Centennial
Royal Design
Royal Dutch
Royal Elegance
Royal Gift
Royal Seat
Royal Sphinx
Royal Splendour
Royal Ten®
Royal Virgin®
Rozalynn
roze
roze
roze-wit
Roze/Wit
Ruby Double®
Ruby Prince®
Ruby Red
Rundale Palace
Russian Princess
Sacajawea
Sacramento
Safari
Sagitta
Sahara Rally
Saigon®
Saint Petersburg
Saint Saëns
Saint Tropez
Saké
Sally
Salmon Dynasty®
Salmon Impression®
Salmon Jewel
Salmon Parrot
Salmon Pearl
Salmon Prince®
Salmon Surprise
Salmon van Eijk®
Salut
Salvo
Samba
Sambuca
Samson
Samurai
San Marino
San Pablo
Sancerre
Sandeman
Sanne®
Santana®
Santander®
Santina®
Santpoort's Glory
Sapphire
Sapporo
Sara
Saronix
Saturnus
Saulriets
Sauternes
saxatilis
Scala
Scaramouche
Scarborough
Scarlet Baby
Scarlet Cardinal
Scarlet Elegance
Schiedam
Schoonoord
Schrenkii
Scotch Lassie
Seadov
Seattle®
Secret Love
Secret Parrot
Secret Perfume
Sedalia
Sensual Touch®
Serenity
Sevilla
Shakespeare
Shanghai
Shirley
Shirley Double®
Shirley Dream®
Shiun
Shopper
Show Business
Showbizz
Showcase
Showtime
Showwinner
Sibylla
Siesta®
Signature
Sigrid Undset
Silent Peace
Silentia
Silhouette Bouquet®
Silk Road
Silk Surprise
Silver Cloud
Silver Dollar
Silver Parrot®
Silver Wedding
Silverado
Silverstone
Silverstream
Sinfonie®
Singapore®
Sinopel
Sint Maarten
Sint Pancras
Sirius
Sjakamaro
Skagit Valley
Skansen
Sky High Scarlet®
Slawa®
Slim Whitman
Smetana
Smiling Ann
Smiling Queen
Smirnoff®
Smooth Velvet
Smyrna
Snow Crystal®
Snow Lady
Snow Valley®
Snowboard
Snowflake
Snowhill®
Snowparrot
Snowpeak
Snowstar
Snowy Mountain®
Soestdijk
Sogdiana
Solva
Sombrero
Sonate
Sonnet
Sorbet
Soroptimist
Sothis
Southern Cross
Spalding
Sparkling Fire
Sparkling Lady
Spitfire
Spitsbergen
Split
sprengeri
Spring Beauty
Spring Green
Spring Pearl
Spring Song
Springfield
Springtime
Spryng Break®
Spryng Tide®
Spryng®
Sri Chinmoy
St George
Stability
Stanislaus
Starfighter
Starfire
Stargazer
Starline
Statement®
Stien Kaiser
Stockholm
Stresa
Striped Apeldoorn
Striped Bellona
Striped Favourite
Striped Oxford
Striped Sail
Strong Gold
Strong Love®
Stunning Apricot
Stunning Star
Stylemaster
subpraestans
Success
Sugar Love
Sulam
Summit
Sun Dance
Sun Lover®
Suncatcher®
Sundew
Sundowner
Sunkist
Sunlife
Sunny Prince®
Sunray
Sunrise Dynasty®
Sunset
Sunset Boulevard
Sunset Miami®
Sunset Mountain
Sunset Tropical
Sunshine Club®
Super Gold®
Super Parrot®
Superstar
Supertwins
Surprise
Surrender
Survivor
Susan Oliver
Sven Dahlman
Swan Wings
Swarovski
Sweelinck
Sweet Desire
Sweet Dream®
Sweet Flag®
Sweet Harmony
Sweet Impression®
Sweet Lady
Sweet Love
Sweet Present
Sweet Rosy
Sweet Sixteen®
Sweet Surprise
Sweetheart
Sweety
Swinging World
sylvestris
Sylvia van Lennep
Sylvia Warder
Sympathy
Symphonia
Synaeda Amor
Synaeda Blue
Synaeda Delight
Synaeda Dream
Synaeda Fibula
Synaeda Finn
Synaeda King
Synaeda Orange
Synaeda Sensitive
Synaeda Stratego
Synaeda Tyro
Tabledance®
Taco
Tailleux
Talbion
Tamara
Tambour MaÎtre
Tangerine Beauty
Tango
Tarafa
Ted Turner®
Teddy Kollek
Telecom
Telemark
Telstar
Temple of Beauty®
Temple's Favourite
Tender Beauty
Tennessee
Texas Fire
Texas Flame
Texas Gold
Texel Blues
The Bishop
The Bold
The Cure
The Edge®
The First
The Future
The Mounties
Thijs Boots
Thule
Thule Exotic®
Tiano
Tiko
Tinka
Tiny Timo
Tivoli
Tjaboca
Tjarina
Toean
Toledo
Tom Pouce®
Tommy
Ton Augustinus
Topkapi
Toplips®
Topparrot
Topscore
Topwhite
Tornese
Toronto
Tosca
Toscana
Tottori
Toucan
Toulon
Toulouse
Towa
Toyota
Trance
Transavia
Treasure
Trendsetter
Très Chic
Très Chic Rose
Trick®
Tricolette®
Trinity
Trinket
Triumphator
Trouvaille
Tschaikovsky
Tsjakka
tubergeniana
tubergeniana Keukenhof
turkestanica
Turkish Delight
Twinkle
Typhoon
Uchida
Uncle Tom
Union Jack
Unique de France®
United Europe
United States®
Up Pink®
Up White®
Upstar
Upward
Ursa Minor
urumiensis
urumiensis Tity's Star
Va Bien®
Valbella
Valencia
Valentine
Valery Gergiev
Valetta
Vampire®
Van den Berg's Memory
Van der Neer
Van Eijk®
Van Nelle Traditional
Vanilla Cream®
Vanille Coupe®
Varinas
Vaya Con Dios®
Velvet Lily
Velvet Negrita
Vendeeglobe
Verandi
Verona
Verona Sunrise®
Veronique
Véronique Sanson
Versaci
Versailles
Vesna®
Vesuvius
Victor H. Ries
Victor Mundi
Victorias Secret®
Viking
Vincent van Gogh®
Viola Holt
violet
Violet Beauty®
Violet Bird
Violet Pranaa
Violetta
Virginia
Virichic
Virtuoso
Vivaldi
Vivex
Vlammenspel
Voque®
Voyager
Vredehof
Vulcano
Vuurbaak
vvdenskyi Tangerine Beauty
vvedenskyi
Wadway
Wageningen
Wallflower
Walter Scheel
Wanda Toscanini
Warbler
Washington
Weber
Weber's Parrot
Webers Parrot Spectrum®
Wedding Gift
Weisse Berliner
Wendy
Wendy Love
West Frisia
West Point
Whispering Dream®
White
White Cascade
White Christmas
White City
White Desire
White Dream
White Dynasty®
White Elegance
White Emperor
White Fire
White Flag ®
White Flight
White Heart
White Heaven
White House
White Ideal
White King
White Liberstar®
White Lizzard
White Marvel
White Midget
White Parrot®
White Pearl
White Prince®
White Proud®
White Sail
White Shark®
White Swallow
White Touch®
White Triumphator
White Valley
White Virgin
White Wings
whittallii
whittallii major
Wibo
Wienerwald
Wildhof
Wilja®
Willard Wickers
Willem Hageman's Memory
Willem Hopman
Willem van Oranje
Willemsoord
Willy Wong
Wilsoniana
Wim van Est
Windmill
Winnipeg®
Winter Parrot
Winterberg
Wintergold
Wirosa
Wisconsin
Wisley
wit
wit
wit
wit paars
wit roze
Witte Rebel®
Witty Picture
Wonder Club
Wonderful
Wonderland
World Expression®
World Friendship®
World Legendary®
World Peace®
World's Favourite®
Worlds Fire®
Wow®
Yellow Angel
Yellow Baby
Yellow Beauty
Yellow Crown
Yellow Dance
Yellow Dawn
Yellow Dover
Yellow Emperor
Yellow Empress
Yellow Flight®
Yellow King
Yellow Maureen
Yellow Mountain
Yellow Parrot
Yellow Pax
Yellow Pompenette®
Yellow Present
Yellow Purissima
Yellow Spider
Yellow Springgreen®
Yellow Star
Yellow Sun®
Yellow Surprise
Yellow Valery®
Yellow Wave
Yellow Wonder
Yellowa
Yoko Parrot
Yoko's Dream
Yokohama
Yonina®
Yosemite
Yoska
Yume no Murasaki®
Yuri Dolgorukiy
Yvonne
Yvonne van Gennip
zaailing
Zampa
Zantubea (Apricot Pride)
Zantucharme (Charming Beauty)®
Zantucot (Orange Pride)
Zantuel (Coral Pride)
Zantupink (Pink Pride)
Zantupur (Purple Pride)
Zanturand (Royal Pride)
Zantured (Red Pride)
Zarewitch
Zelena®
Zizanie
Zombie
Zomerschoon
Zorro
Zouave®
Zurel
Zwanenburg
zwart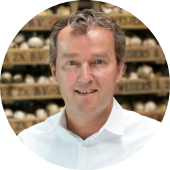 Interesse in de Tulipa bol- en knolgewassen?
Kwaliteit en service gerichte dienstverlening
Snelle levertijden en leverbetrouwbaarheid
Vooraanstaande positie in de sector sinds 1926
Stichting keurmerk bloembollen Holland
Download de catalogus
Tweejaarlijks sturen wij onze klanten een uitgebreide productcatalogus toe. Dit betreft een catalogus najaar voor de voorjaarsbloeiende gewassen en een catalogus voorjaar voor de zomerbloeiende gewassen.