Terug naar assortiment
Ons Zantedeschia assortiment
AL 90 jaar een vooraanstaande positie in de sector
Zantedeschia behoort tot de familie van de Araceae en komt van oorsprong uit Zuid-Afrika. De Nederlandse benaming is 'Aronskelk' en 'Callalelie'.
Zantedeschia aanbod
Accent®
aethiopica
Airbrush®
Akela®
albomaculata
Allure®
Amethyst
Anneke®
Apricot Glow
Aztec Gold
Belcanto®
Best Gold
Big Dipper
Black Exposure®
Black Eyed Beauty
Black Hero®
Black Magic
Bloody Mary®
Bordeaux
Brasilia®
Bridal Blush
Calgary®
Cameleon
Cameo
Cancún®
Cantor®
Captain Brunello®
Captain Carrera®
Captain Ceres® (1954)
Captain Fuego®
Captain Ibiza®
Captain Lido®
Captain Lovely®
Captain Maestro®
Captain Marrero®
Captain Memphis®
Captain Morelli®
Captain Murano®
Captain Nuria®
Captain Odeon®
Captain Prado®
Captain Premio®
Captain Promise®
Captain Reno®
Captain Romance®
Captain Rosette®
Captain Safari®
Captain Serano®
Captain Trinity®
Captain Ventura®
Captain Violetta®
Cherry Kiss®
Chopin
Claudia®
Corazon
Crystal Blush
Crystal Clear®
Dark Eyes
Denver®
Devils Wine
Dominique
Dreamland
Eclips®
Fire Glow
Firebird
Fireworks®
Flame
Florex Gold
Forever®
French Kiss®
Gabrielle
Galaxy
Garnet Glow
Gold Crown®
Gold Cup®
Gold Finger
Gold Medal®
Gold Rush
Golden Chalice
Golden Nugget®
Golden Star
Gran Paradiso®
Grape Velvet
Green Goddess
Havana®
Helvetia®
Hot Cherry BLZ
Hot Chocolate®
Hot Pink BLZ
Hot Shot
Indian Summer
Intimate Ivory
Jewel Of Night®
Kasai®
La Paz®
La Serena
Las Vegas®
Lavender Gem
Le Chique®
Lipstick
Little Suzy
Majestic Red
Mango
Memories®
Mercedes®
Millenium Gold
Mint Julip®
Monte Carlo®
Montevideo®
Morning Sun®
Mozart®
Nashville®
New York®
Odessa®
Orange Beauty
Orange County®
Orania®
Paco®
Parfait
Picasso®
Pink Diamond
Pink Jewel®
Pink Persuasion
Pink Puppy®
Pot of Gold
Pretty Woman
PU69
Purple Moon®
Purple Prince
Purple Sensation
Purple Spirit®
Red Adair®
Red Alert®
Red Charm®
Red Dragon®
Red Light
Red Star®
rehmannii
Renoir®
Rina®
Rose Gem
Rose Queen
Royal Pumpkin®
Royal Sun®
Rubylite Pink Ice
Rubylite Rose®
Rudolph®
Saigon®
Salt Lake®
Samur®
San Remo®
Sannah®
Santa Fe®
Sapporo®
Sensation
Siberia®
Snow Storm®
Snowstar®
Starry Night®
Strawberry Red
Strong Gold
Sumatra®
Summer Sun®
Sunclub®
Sunlight®
Sunshine®
Universe®
White Ideal®
Yelloween®
Zazu®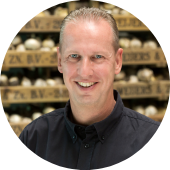 Interesse in de Zantedeschia bol- en knolgewassen?
Kwaliteit en service gerichte dienstverlening
Snelle levertijden en leverbetrouwbaarheid
Vooraanstaande positie in de sector sinds 1926
Stichting keurmerk bloembollen Holland
Download de catalogus
Tweejaarlijks sturen wij onze klanten een uitgebreide productcatalogus toe. Dit betreft een catalogus najaar voor de voorjaarsbloeiende gewassen en een catalogus voorjaar voor de zomerbloeiende gewassen.