Terug naar assortiment
Ons Gladiolus assortiment
AL 90 jaar een vooraanstaande positie in de sector
Gladiolus behoort tot de familie van de Iridaceae en heeft zijn oorsprong in Europa en Zuid Afrika. Een synoniem voor Gladiolus is 'Acidanthera'. Door verdeling zijn er inmiddels honderden verschillende cultivars, onderscheidend in kleuren en bloeiwijze. Naast het gebruik in de tuin is de Gladiool een bekende snijbloem.
Gladiolus aanbod
Addi
Advance
Advantage®
Africa
Aglow
Albandeira
Albus
Aldebaran
Alexandra the Great®
Alice
Alicia
Almare
Alpha
Amanda Mahy
Ambiance®
Ambush
Amor
Amsterdam®
Anglia
Anita
Anouk
Aphrodite
Applause
Apres Toi
Apricot Jewel
Arabian Night
Argentina
Arletta
Asia
Atom
Aubade
Avalanche
Back Star
Back Surprise®
Bambino gemengd
Banana Ruffle
Bananarama®
Bangladesh
Bastia
Beau Jour®
Beauty of Holland®
Beijing®
Belle de Nuit
Ben Trovato
Ben Venuto®
Big Time Supreme
Bizar
Black Jack®
Black Sea
Black Velvet
Blackpool
Blondy
Blue Charm
Blue Conqueror
Blue Frost
Blue Isle
Blue Tropic
Blues®
Bocelli
Bolero
Bon Voyage
Bonaire
Bonfire
Bonnes Vacances
Bono's Memory
Brasilia
Break O'Dawn
Brescia
Bride
Brown Sugar
Buggy
Burgundy 2012-1
butterfly gemengd
Camborne
Campanella
Campinas
Canberra
Candy Bar
Capriccio
Caramelo
Cardinal
Carine
Carla Gabor
carneus
Carqueiranne®
Cartago
Casablanca
Catootje
Celina
Cervantes
Cha Cha®
Champagne
Chanson
Chapeau Bas
Chapter
Charisma®
Charkov
Charm
Charm Glow
Charmer
Charming Beauty
Charming Henry
Charming Lady
Chartres
Cheops
Chinon®
Chiquita
Cimarosa®
Cindy
City Lights
City of Chester
Claudia
Cobra
Colour Club (10-12514-1)
Columbine
Comedie
Comet
Conca d'Ore
Conca Verde
Condor Pasa
Copper Queen®
Cordula
Costa®
Côte d'Azur
Cream Perfection
Crispy Ruffle
Crossfire
Czar of Russia
Dainty
Dancing Doll
Daydream
Deciso
Denise
Desire
Difference
Dingadong
Dolce Vita
Don Juan
Dot Com
Dr. Zjivago
Drama
Dusk®
Dvorsjak
Dyanito
Dynamite®
Eastbourne
Eastern Queen
Elvira
Emotion
Eres Tu
Erin
Espresso®
Essential
Esta Bonita®
Estonia®
Eternal
Euro Clown
European Song
Eurovision
Eurovision Elite
Evergreen
Exclusive
Eyecatcher
Fabella
Fado®
Fair Lady
Far West
Farandole
Farondale
Fiancée®
Fidelio
Finishing Touch®
Fiona
Fiorentina
Fire Queen
Fire Ruffle
First lady
Flevo Beach®
Flevo Eyes®
Flevo Fire®
Flevo Galerie®
Flevo Gold®
Flevo Kosmic®
Flevo Laguna®
Flevo Laser®
Flevo Libre®
Flevo Maître®
Flevo Mistery®
Flevo Romeo®
Flevo Souvenir®
Floriani
Flower Song
Fond Memory
Fortarosa
Fortuna Red
Franco Zecca
Fresco
Friendship
Frizzled Coral Lace
Frost Ruffle
Frosty Pink
Frozen Sparks
Funny Fiction (10-17243-1)
Galaxian
geel
geel-rood
gemengd
gemengd
gemengd
Geminesse
Georgette
Georgia Peach
Gerda
Gerona
Giallo Antico®
Glamini Debbie
Glamini® gemengd
Golden Game
Golden Splendor
Golden Sunrise
Goldfield
Granados
Grand Prix®
Grande Passion
Gravene
Great Britain
Green Bird
Green Star
Greenland
Groene Specht
Guernsey Glory
Gwyneth
Halley
Hans Chr. Andersen
Happy Weekend
Harrogate
Her Majesty
Herman v.d. Mark
Hidden Pleasure
Highstyle
Holland Pearl
Home Coming
Hong Kong®
Hunting Song
Hypnose
Ibadan
Imbricatus
Impressive
in kleuren
Invitatie®
Irish Gold
Ivanne
Ivory Priscilla®
Jackpot
Jacksonville Gold
Jessica
Jester
Jester Gold
Jo Jo
Jolene
Joyeuse Entrée®
Judy
Jupiter
Kalos
Kane
Karma®
Kashmir
Kaukasus (10-6408-1)
Kazimir
Kerenor
Kiev
King Redbad
Kings Lynn
Kirov (10-50335-2)
Kiss of Brasil
Koersk
La Comparsa
Lady Godiva
Laika
Lake Big Bear (10-15007-1)
Land O'Lakes
Las Vegas
Laura Jay
Lavendel Puff
Leda®
Leen van der Mark
Lemon Drop
Leonore
Libelei
Liberty
Lilac and Chartreuse
Limoncello
Lincette
Little Angel
Little Darling
Little Jade Green
Little Vintage
Liza
Lolita
Lorena
Love Letter
Lowland Queen®
Lucette
Lucifer
Lucky Number
Lustige Witwe
Macarena
Madame de Paris
Mademoiselle
Madonna
Maestro
Magic Eye
Magistral®
Magma
Majorette
Malaga
Malta
Manhattan®
Mantanzas
Marvellous
Marvinka
Mary Housley
Mascagni
Match Point®
Matissa
May Bride
Mediterranee®
Memorial Day
Merenque
Merkur®
Merry
Mexico
Mezzo Forte®
Michelle®
Mighty Joe Frizzle
Mila
Milka®
Minsk
Mirella
Mombasa®
Mon Amour®
Mondiale®
Mont Blanc
Monta Rosa
Monte Gordo
Monte Negro
Montreux
Morning Gold®
Morning Jewel
Moscow®
Murielae
My Love
Mykonos
Mysterious
Nablus
Natan
Nathalie
New Release®
New Wave®
Night Mare
Nikita
Nori®
Nova Lux
Novara
Nr. 44
Nugget
Nymph
Oasis
Oberbayern®
Obilisk
Ocilla
Oeganda
Orange King
oranje
Orlando®
Oscar
Ouverture
Ovatie
Ovation
paars
paars-wit
Palladium
Pallas®
Palmares
Paloma Blanca
Pamela
Pandion
papillio
Papillon bicolor gemengd
Paris Soir
Pasha of Egypt
Passion®
Passos
Pegasus
Penny Lane
Perky
Perseus
Pescara
Peter Pears
Philbert
Piccolo
Picture
Pink Beauty
Pink Diamond
Pink Elf
Pink Impression®
Pink Lady
Pink Parrot
Pink Perfection®
Pink Soledo®
Pinkie
Pisa
Pittoresque
Platini
Plomel
Plum Tart
Pop Art
Poseidon
Praha
President De Gaulle
Prima Verde
Primavera
Prince of Orange®
Princess Lee
Princess Margaret Rose
Prins Claus
Prinses Paola
Priscilla
Promise
Purple Flora
Purple King
Purple Mate
Purple Prince
Purple Queen
Purple Rain
Purple Star
Rachel
Red Balance
Red Bantam
Red Beauty
Red Drizzle
Red Majesty
Red Matador
Red Power
Red Velvet
Rhapsody in Blue
Rhodos
Richmond
Ring Bearer
Robinetta
Roi Soleil®
Roma
Roncalli
rood
rood-geel
rood-wit
Rose Charm
Rose Delight
Rose Supreme
Rosiebee Red
Rostov
Route du Soleil
Royal Class
Royal Dutch
roze
roze-wit
Ruby
Ruffled Gemengd
Sabor
Sabrina
Sacramento Ruffle
Salmonea
San Remo®
San Siro
Sancerre®
Saphir®
Sarajevo®
Saxony
Scepter®
Semarang®
Serafyn
Sergio Orlandini
Shady Ruffle
Shocking
Shooter
Silver Jubilee
Silver Shadow®
Silverstreak
Skipper
Snow Castle
Snow Princess
Snowdon
Snowy Ruffle
Sogno
Solist®
Sonate®
Sophie®
Sorpresa (12-579-1)
Sourire
Spic and Span
Spitfire
Spring Green
Sprint
ssp byzantinus
Starburst
Stardust
Stereo
Summer Rose
Sunmaid
Sunny Ruffle
Sunshine
Super Star
Sussex
Swiss Cristal
Tambow
Tambre
Tampico
Tango
Teach In
Ted's Favourite
Ted's Red
Ted's Trump
Tender Heart
Tendresse
That's Love
Theresa
Tibet
Tinkerbelle
Top Secret®
Topaze®
Tout a Toi
Traderhorn
Tricolor
Triton
Tropical Sunset
True Love
Trust
Vandohla
Vaucluse
Vedetta
Vedi Napoli®
Veerle
Velvet Eyes®
Velvet Joy
Venetie
Venezia
Vera Lynn
Victor Borge
Victoria
Video®
violet
Violet King®
Violet Moon
Violetta
Vista
Vladivostok (11-1741-1)
Vuelta®
Vulcano
White
White City
White Eyed Miss
White Friendship
White Goddess
White Knight®
White Prosperity
Wig's Sensation
Wild Rose
Wind Song
Wine and Roses
wit
wit-rood
wit-roze
Yamit
Yellow First
Yellow Gem
Yellow Pearl®
Yellow Saphir
Yellow Supreme
Yellow Top
Yellowstone
Zhaka Zulu
Zigeunerbaron
Zizanie
Zorro®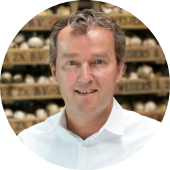 Interesse in de Gladiolus bol- en knolgewassen?
Kwaliteit en service gerichte dienstverlening
Snelle levertijden en leverbetrouwbaarheid
Vooraanstaande positie in de sector sinds 1926
Stichting keurmerk bloembollen Holland
Download de catalogus
Tweejaarlijks sturen wij onze klanten een uitgebreide productcatalogus toe. Dit betreft een catalogus najaar voor de voorjaarsbloeiende gewassen en een catalogus voorjaar voor de zomerbloeiende gewassen.