Terug naar assortiment
Ons Astilbe assortiment
AL 90 jaar een vooraanstaande positie in de sector
Behoort tot de groep vasteplanten.
Astilbe aanbod
Alba
Amerika
Amethyst
Anita Pfeifer
Aphrodite
Atrorosea
Avalanche
Bergkristall
Betsy Cuperus
Black and Blue®
Black Pearls®
Bonn
Brautschleier
Bremen
Bressingham Beauty
Bronze Elegans
Buchanan
Bumalda
Burgundy Red
Cardinal®
Carnea
Cattleya
Chocolate Cherry®
Color Flash Lime®
Color Flash®
Country and Western®
Darwin's Dream
Darwin's Snowsprite®
Delft Lace®
Deutschland
Diamant
Diamonds and Pearls®
donkerroze
Donna®
Drum and Bass®
Dunkellachs
Dusseldorf
Easy Listening®
Eden's Phoenix®
Eden's Twinkle®
Elisabeth van Veen
Elizabeth Bloom
Ellie
Else Schluck
Emden
Erika
Etna
Europa
Fanal
Fata Morgana
Federsee
Feuer
Finale
Fireworks Pink (Fwpink)®
Flamingo®
Freya®
geel
gemengd
Gertrud Brix
Gladstone
Glitter and Glamour®
Gloria
Gloria Purpurea
Glow (Glut)
Glut
Granat
Grete Pungel
Happy Day®
Happy Spirit®
Heart and Soul®
Heavy Metal®
Hennie Graafland
Henry Noblett
Hot Pearls®
Hyazinth
Icecream
Inshriach Pink
Intermezzo
Irrlicht
Jo Ophorst
Key Largo®
Key West®
King Albert
Koblenz
Koln
Kvell
Lavendel
Liliput
Little Vision in Pink®
Lola®
Lollypop
Look at Me®
Lovely Day®
Lowlands Red®
Lucky Day®
Maggie Dailey
Mainz
Mea
Mighty Pip®
Mighty Plonie®
Milk and Honey®
Moerheimii
Montgomery
Moulin Rouge®
Nemo™
New Wave®
Obergartner Jurgens
paars
Peach Blossom
Perkeo
Pink Lightning®
Praecox
Praecox Alba
Prof. van der Wielen
Pumila
Punk Rock®
Purple Glory
Purple Rain®
Purpurkerze
Purpurlanze
Pygmaea Rosea
Queen Alexandra
Queen of Holland
Radius
Raspberry Pink®
Razzle Dazzle®
Red Charm
Red Quin®
Red Sentinel
Red Shades
Rheinland
Rhythm and Blues
Rock and Roll
rood
Rosea
Rosenschleier
Rotlicht
roze
Rubra
Satin Pearls®
Serenade
Sister Theresa
Smile at Me®
Snowdrift
Spartan
Spathsommer
Spinell
Spotlight®
Spring Break Party
Sprite
Straussenfeder
Sugarberry®
Sunny Day®
Superba
Thunder and Lightning
Touch of Pink
Venus
Veronica Klose
Vesuvius
Vision in Pink®
Vision in Red®
Vision in White®
Vision Inferno®
Vision®
Washington
Weisse Gloria
White Queen
White Sensation
White Sensation®
White Wings
Whiteberry®
William Buchanan
William Reeves
wit
Wonderful Day®
Younique Carmine®
Younique Cerise®
Younique Lilac®
Younique Pink®
Younique Ruby Red®
Younique Salmon®
Younique Silvery Pink (Verssilverypink)®
Younique White®
Zuster Theresa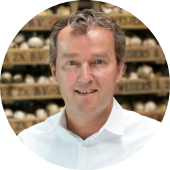 Interesse in de Astilbe bol- en knolgewassen?
Kwaliteit en service gerichte dienstverlening
Snelle levertijden en leverbetrouwbaarheid
Vooraanstaande positie in de sector sinds 1926
Stichting keurmerk bloembollen Holland
Download de catalogus
Tweejaarlijks sturen wij onze klanten een uitgebreide productcatalogus toe. Dit betreft een catalogus najaar voor de voorjaarsbloeiende gewassen en een catalogus voorjaar voor de zomerbloeiende gewassen.