Terug naar assortiment
Ons Crocus assortiment
AL 90 jaar een vooraanstaande positie in de sector
Behoort tot de familie van de Iridaceae. Dit geslacht bestaat eveneens uit een omvangrijk aantal verschillende cultivars en species. De groep bestaat uit klein- en grootbloemige cultivars en is uitermate geschikt voor verwildering.
Crocus aanbod
abantensis
chrysanthus - Advance
tommasinianus - Albus
sieberi - Albus
ancyrensis (Golden Bunch)
angustifolius (Cloth of Gold)
angustifolius Minor
kosaninii - April View®
Aqua®
chrysanthus - Ard Schenk
biflorus - argenteus
chrysanthus - Aubade
olivieri ssp. - balansae
tommasinianus - Barr's Purple
baytopiorum
vernus - blauw
vernus - blauw-wit gemengd
chrysanthus - Blue Bird
chrysanthus - Blue Marlin®
Blue Ocean®
chrysanthus - Blue Pearl
chrysanthus - Blue Peter
sieberi - Bowles' White
chrysanthus - Brassband
chrysanthus - Canary Bird
tommasinianus - Claret
corsicus
chrysanthus - Cream Beauty
cvijicii
dalmaticus
chrysanthus - Dorothy
Dusseldorf gemengd
Early Gold
chrysanthus - Elegance
chrysanthus - Eye-catcher
sieberi - Firefly
flavus ssp. flavus
fleischeri
vernus - Flower Record
chrysanthus - Fuscotinctus
chrysanthus - geel
chrysanthus - Geel
chrysanthus - gemengd
vernus - gemengd
tommasinianus - gemengd
sieberi - gemengd
vernus - gestreept
chrysanthus - Gipsy Girl
sieberi - Glory of Crete
korolkowii - Golden Nugget
flavus ssp. flavus - Golden Yellow
chrysanthus - Goldilocks
vernus - Graecus
vernus - Grand MaÎtre
vernus - Haarlem Gem
hadriaticus
chrysanthus - Harlequin
heuffelianus - Harry Hay
chrysanthus - Herald
heuffelianus
sieberi - Hubert Edelsten
tommasinianus - Hummingbird®
Ice Queen®
imperati ssp imperati
Ivory Princess®
vernus - Jeanne d'Arc
chrysanthus - Jeannine
heuffelianus - Karin
vernus - King of the Striped
vernus - King of the Whites
korolkowii - Kiss of Spring
korolkowii
chrysanthus - Ladykiller
tommasinianus - Lilac Beauty
longiflorus
Majestic Lavender Mix
malyi
chrysanthus - Mariette
minimus
biflorus - Miss Vain
chrysanthus - Moonlight
niveus
olivieri ssp. olivieri
olivier ssp. balansae - Orange Monarch™
vernus - paars
Panda
vernus - Pickwick
tommasinianus - Pictus
Polar Bear
chrysanthus - Prins Claus
chrysanthus - Prinses Beatrix
biflorus - Purity
vernus - Queen of the Blues
vernus - Remembrance
chrysanthus - Romance
etruscus - Rosalind
tommasinianus - Roseus
tommasinianus - Ruby Giant
chrysanthus - Ruby Gown
tommasinianus - Rudy Light
chrysanthus - Saturnus
chrysanthus - Skyline
chrysanthus - Snow Bunting
species gemengd
minimus - Spring Beauty®
chrysanthus - Spring Pearl
biflorus - ssp weldenii Albus
biflorus - ssp. adamii
vernus - ssp. albiflorus
biflorus - ssp. alexandri
sieberi - ssp. atticus
biflorus - ssp. biflorus
imperati - ssp. imperati De Jager
sieberi - ssp. sublimis Tricolor
vernus - ssp. vernus Silver Coral
biflorus - ssp. weldenii Fairy
stellaris
vernus - Striped Beauty
Striped Bird®
candidus - Subflavus
tommasinianus
vernus - Twilight
chrysanthus - Uschak Orange
vernus - Vanguard
biflorus - var parkinsonii
vernus ssp vernus (heuffelianus)
versicolor Picturatus
sieberi - Violet Queen
vitellinus
chrysanthus - Warley
vernus - Whale Shark®
chrysanthus - White Beauty
chrysanthus - White Triumphator
tommasinianus - Whitewell Purple
chrysanthus - Willem van Eeden
vernus - wit
Yalta
chrysanthus - Yellow Queen
olivieri ssp. balansae - Zwanenburg
etruscus - Zwanenburg
chrysanthus - Zwanenburg Bronze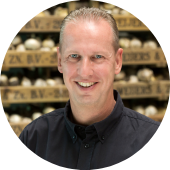 Interesse in de Crocus bol- en knolgewassen?
Kwaliteit en service gerichte dienstverlening
Snelle levertijden en leverbetrouwbaarheid
Vooraanstaande positie in de sector sinds 1926
Stichting keurmerk bloembollen Holland
Download de catalogus
Tweejaarlijks sturen wij onze klanten een uitgebreide productcatalogus toe. Dit betreft een catalogus najaar voor de voorjaarsbloeiende gewassen en een catalogus voorjaar voor de zomerbloeiende gewassen.