Terug naar assortiment
Ons Hemerocallis assortiment
AL 90 jaar een vooraanstaande positie in de sector
Behoort tot de groep vasteplanten.
Hemerocallis aanbod
Allways Afternoon
Always Liberty
Anzac
Applique
Apricot
Apricot Beauty
Arctic Snow
Artic Snow
Aten
Autumn Red
Baby Talk
Bakabana
Baley Hay
Banana's Punch
Bandalero
Barbara Mitchell
Bejeweled
Bela Lugosi
Beloved Country
Bertie Ferris
bicolor
Big Happy Time
Big Smile
Bigtime Happy
Bitsy
Black Arrowhead
Black Emanuelle
Black Eyed Stella
Black Stockings
Blackberry Candy
Blaze of Fire
Blue Sheen
Blueberry Candy
Blueberry Cream
Bold Courtier
Bold Ruler
Bonanza
Bourbon King
Bourbon Kings
Burning Daylight
Buttercup Parade
Buzz Bomb
Canaddian-Border-Patrol
Canadian Border Patrol
Canary Glow
Carnival Flair
Cartwheels
Catherine Woodbury
Celebration of Angels
Charles Johnston
Cheese & Wine
Cherry Cheeks
Chicago Apache
Chicago Heirloom
Chicago Jewel
Chicago Knobby
Chicago Royal Robe
Chicago Sunrise
Childrens Festival
Chockcherry Mountain
Cool It
Coral Mist
Crazy Lace
Crimson Pirate
Custard Candy
Damascene
Dementrius
Destined to See
Double Cutie
Double Dream
Double Firecracker
Double Red
Double River Wye
Dress Code
Dress Pink
Duke of Durhan
Dwarf Pink
Dwarf Purple
Dwarf Red
Dwarf Yellow
Ed Murray
Edge Ahead
Eenie Allegro
Eenie Weenie
El Desperado
Eye on America
Fairest Love
Final Touch
Finder Keepers
Fire and Fog
Flambeau
Flaming Sword
Flava (liliosphodelus)
Forty Second Street
Frances Fay
Frans Hals
Free Wheelin
Frosted Vintage Ruffles
fulva
geel
gemengd
Gentle Shepperd
Get Jiggy
Golden Chimes
Halls Pink
Happy Returns
Heavenly Angel Ice
Heavenly Curls
Heavenly Flight of Angels
Hercules
Hyperion
Ice Carnaval
Ice Follies
Invictus
Irresistible Charm
Janice Brown
Jason Salter
Jean Swann
Joan Senior
Just Watch
Kwanso Variegata
Lacy Doily
Lavender Blue Baby
Lavender Deal
Lemon Madeline
lilioasphodelus
Little Missy
Little Paul
Little Rainbow
Longfields Angel
Longfields Glory
Lullaby Baby
Lusty Leland
Luxury Lace
Lynn Hall
Macbeth
Madeline Nettles Eyes
Margaret Perry
Marocco Red
Mary Todd
Matador
Mauna Loa
middendorffii
Mikado
Mildred Mitchel
Mini Pearl
Mini Stella
minor
Mission Bells
Missouri Beauty
Monte
Moussaka
My Reggae Tiger
Neyron Rose
Night Beacon
Night Embers
oranje
Orchid Candy
paars
Pandora's Box
Paprika Flame
Pardon Me
Persian Princess
Pink Charm
Pink Damask
Pink Lace
Pink Puff
Prairie Bells
Prairy Blue Eyes
Precious
Punxsutawney Phil
Purple Waters
Radiant
Rajah
Raspberry Candy
Red Rum
Romantic Rose
rood
Rosy Returns
roze
Ruby Claire Mims
Ruby Stella
Ruffled Apricot
Sammy Russell
Schopinger Anfang
Seal of Approval
Siloam Baby Talk
Siloam French Doll
Siloam New Toy
Siloam Royal Prince
Snaggle Tooth
Stella de Oro
Stellar Double Rose
Strawberry Candy
String Bikini
Strutter's Ball
Sturm of Century
Summer Wine
Super Purple
Susan Prichard Petit
Sweet Hot Chocolate
Tequilla and Lime
Texas Sunlight
Think Pink
Thumbelina
thunbergii
Tiger Eye Spider
Tigger
Unlock the Stars
Valiant
Voodoo Dancer
Wajang
Waterdragon
Whale Tails
Wild and Wonderfull
Wineberry Candy
wit
You Angel You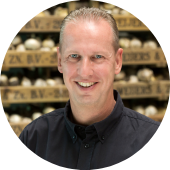 Interesse in de Hemerocallis bol- en knolgewassen?
Kwaliteit en service gerichte dienstverlening
Snelle levertijden en leverbetrouwbaarheid
Vooraanstaande positie in de sector sinds 1926
Stichting keurmerk bloembollen Holland
Download de catalogus
Tweejaarlijks sturen wij onze klanten een uitgebreide productcatalogus toe. Dit betreft een catalogus najaar voor de voorjaarsbloeiende gewassen en een catalogus voorjaar voor de zomerbloeiende gewassen.