Terug naar assortiment
Ons Hosta assortiment
AL 90 jaar een vooraanstaande positie in de sector
Behoort tot de groep vasteplanten.
Hosta aanbod
Abiqua Drinking Gourd
Abiqua Moonbeam
Adorable
Albomarginata
Alvatine Taylor
Anne
Antioch
Aphrodite
Aristocrat
Atlantis
August Moon
Aurea
Aureomarginata
Aureomarginata
Aureomarginata
Autumn Frost
Avocado
Band of Gold
Betsy King
Big Daddy
Big Mama
Birchwood Parky' s Gold
Blue Angel
Blue Cadet
Blue Ivory
Blue Mammoth
Blue Mouse Ears
Blue Stilton
Blue Umbrellas
Blue Wedgwood
Bobcat
Bressingham Blue
Brim Cup
Broadband
Broadway
Buckshaw Blue
Canadian Blue
Captain Kirk
Carnival
Catherine
Cherry Berry
Christmas Candy
Christmas Island
Christmas Tree
clausa
Color Festival
Color Glory
Colored Hulk
Colossal
Dancing in the Rain
decorata
Devon Green
Diamond Tiara
Diana Remembered
Don Stevens
Earth Angel
elata
Elegans
Enterprise
Erromena
Fire and Ice
First Blush
First Frost
Flavocircinalis
fortunei
Fragrant Blue
Fragrant Bouquet
Francee
Frances Williams
Fried Bananas
Fringe Benefit
gemengd
Ginko Craig
Gold Edger
Gold Standard
Golden Sunburst
Golden Tiara
Goosberry Sundae
Grand Tiara
Great Expectations
Green Gold
Ground Master
Guacamole
Hadspen Blue
Halcyon
Honeybells
Hyacinthina
Independence
Inniswood
Invincible
Janet
June
Karin
Kathryn Lewis
Kingsize
Kiwi Spearmint
Krossa Regal
Lakeside Cha Cha
Lakeside Little Tuft
Lakeside Maverick
Lakeside Paisley Print
lancifolia
Liberty
Lipstick Blond
Love Pat
Loyalist
Mama Mia
Maple Leaf
Margie's Angel
Marmalade On Toast
Mediovariegata
Minuteman
Moerheim
Monster Ears
Night Before Christmas
Obscura
On Stage
Orange Marmalade
Paisley Border
Paradise Joyce
Pathfinder
Patriot
Paul Revere
Paul's Glory
Pearl Lake
Piedmont Gold
Pilgrim
Pizzazz
plantaginea
Praying Hands
Prima Donna
Queen Josephine
Rainbow's End
Rainforest Sunrise
Raspberry Sundae
Regal Splendor
Remember Me
Reversed
Revolution
Ripple Effect
Royal Standard
Rugosa
Sagae
Shade Fanfare
sieboldiana
Silk Road
Slug Resistant Collection x 3
Snow Cap
Snowflakes
So Sweet
Sorbet
Stained Glass
Stiletto
Sting
Stirfry
Striptease
Sugar and Spice
Sum and Substance
Sum and Substance (OUD)
Sun Power
Sunny Halcyon
Sunset Grooves
Sweet Susan
T Rex
Tambourine
tardiana
Thunderbolt
Tortilla Chip
undulata
Univittata
var. grandiflora
var. normalis
ventricosa
Venus
Victory
Viridis
Whirlwind
White Feather
White Margin
Wide Brim
wit bont
Wolverine
Yellow Margin
Yellow Polka Dot Bikini
Yellow River
Yellow Splash Rim
Zounds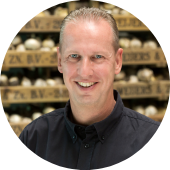 Interesse in de Hosta bol- en knolgewassen?
Kwaliteit en service gerichte dienstverlening
Snelle levertijden en leverbetrouwbaarheid
Vooraanstaande positie in de sector sinds 1926
Stichting keurmerk bloembollen Holland
Download de catalogus
Tweejaarlijks sturen wij onze klanten een uitgebreide productcatalogus toe. Dit betreft een catalogus najaar voor de voorjaarsbloeiende gewassen en een catalogus voorjaar voor de zomerbloeiende gewassen.