Terug naar assortiment
Ons Iris (vaste plant) assortiment
AL 90 jaar een vooraanstaande positie in de sector
Behoort tot de groep vasteplanten.
Iris (vaste plant) aanbod
Aai
Acapulco Gold
Alcazar
Alicia Ann
All That Jazz
Ambassadeur
Amethyst Flame
Ancient Echoes
Ann Chowning
Anything Goes
Apache Warrior
Apricot ala Mode
Apricot Frosty
Apricot Silk
Arab Chief
Arabian Tapestry
Argentea Variegata
Atroviolacea
Attention Please
Aurea
Autumn Circus
Autumn Echo
Autumn Encore
Az Ap
Azurea
Babbling Brook
Baria
Batik
Bayberry Candle
Bedtime Story
Before the Storm
Belle de Nuit
Best Bet
Bianca
Big Victory
Black Beard
Black Dragon
Black Form
Black Gamecock
Black Joker®
Black Knight
Black Swan
blauw
Blazing Sunrise
Blessed Again
Blue Denim
Blue King
Blue Moon
Blue Rhythm
Blue Sapphire
Blue Staccato
Blue Suede Shoes
Blueberry Pie
Bluebird Wine
Blushing Pink
Boo
Brannigan
Brassie
Breakers
Bright White
Bronze Charm
Brown Lasso
Burgermeister
Burgundy Brown
Burning Bright
Butter and Sugar
Buttercup
Caesar's Brother
Cameroun
Cantina
Captive Sun
Caribbean Dream
Carnette
Champagne Elegance
Change of Pace
Charming Billy®
Chartreuse Bounty
Cherished
Cherry Fling®
Cherry Garden
Chicken Little
Christmas Wish
Cimarron Strip
Circle Step
City Lights
Cliffs of Dover
Codicil
Colette Thurillet
Concertina
Concord Crush
Constant Wattez
Cradle Days
Crinoline
Cry of Rejoice
Crystal Halo
Dale Dennis
Dance Ballerina Dance
Daring Do
Dark Vader
Darkover
Dash Away
Dear Delight
Delirium
Demon
Depth of Field
Die Braut
Different World
Dinner Plate™ Ice Cream
Dinner Plate™ Tiramisu
Distant Chimes
Double Your Fun
Dramatic Moment
Earl of Essex
Echo de France
Edith Wolford
Edward of Windsor
Elfin Hale
Elizabeth of England
Empress of India
English Cottage
Ewen
Exotic Shadow
f. alba
Fancy Me This®
Fashionably Late
Festive Skirt
Fiery Temper
First Dance
Flammenschwert
Flight of Butterflies
Flying Canary
Flying Fiddles
foetidissima
Fogbound
Folkwang
Forest Light
Forever Blue
Fortune
Frappe
Freckled Geisha
Frilled Enchantment
Fringe of Gold
Frisk Me
Frothingslosh
Gala Madrid
geel
Gelber Mantel
germanica
Glacier
Glacier Gold
Gleaming Gold
Gnu Rayz
Golden Edge
Golden Surprise
Goldkist
Gondolier
Good Omen
Gracieuse
Grandma's Hat
Green Little
Greenspot
Guy Luron
Gypsy Jewels
Gypsy Romance
Harbor Blue
Harpswell Happiness
Harvest of Memories
Helen Boehm
Helge
Hello Darkness
Her Highness
Hissy Fit
Hocus Pocus
Hound
Howard Weed
Hubbard
Huricane Lamp
I'll Be Back
Ice Cream
Illini Charm
Immortality
Imperator
Imperial Opal
Indian
Indian Chief
Indian Light
Jane Philips
Joanna
Juliae Helge
Juneau
Kaboom
Katy Mendez
Kiss Me Quick
koper
Lady Friend
Lady in Red
Lady Snowflake
Lavendel Plicata
Lemon Puff
Lemon Punch
Lent A. Williamson
lichtblauw
Licorice Stick
Lilly White
Lime Fizz
Little Jewel
Little Mary Sunshine
Little Puff
Little Sapphire
Little Satire
Little Shadow
Little Steps
Lohengrin
Loop the Loop
Lorilee
Lothario
Louvois
Lovely Again
Loyalty
Lumière d'Automne
Magic Man
Making Eyes
Man from Rio
Mary Frances
Masquerade
Matinata
Maui Moonlight
Meadow Court
Memphis Blues
Michael Paul
Michigan Pride
Midnight Treat
Miss Apple®
Mission Bay®
Mme Francois Debat
Mocambo
Morning Show
Mrs Horace Darwin'
Music Maker
Nautical Flag
New Concept
Nibelungen
Night Edition
Night Owl
Nightfall
Nylon Ruffles
Oase
Ola Kala
On Mulberry Street®
Orange Blaze
Orange Caper
Orange Harvest
Orange Tiger
oranje
Ovation
paars
paars
paars-wit gemengd
Painted Woman®
pallida
pallida var. dalmatica
Paprikash®
Party Dress
Pastel Charme
Peach Eyes
Peach Jam
Peach Reprise
Pegaletta
Penny a Pinch
Pennywhistle®
Petite Polka
Pin Striped
Pink Horizon
Pink Parfait
Pink Tafferty
Pinnacle
Pixie Prince
Plentitude
Poem of Ecstasy
Pretty Print
Princesse Caroline de Monaco
Pumpin Iron
Radiant Apogee
Raind Dance
Red Red Wine
Red Vitifire
Red Zinger
Regards
Regency Belle
Rikugi Sakura
Ringo
Rio
Ritz
Rococo
Romantic Evening
Rondetin
rood
rood
Rose Queen
Rosette Wine
Rovereto
Roy Davidson
Royal Banner
roze
roze
Ruby Eruption
Ruby King
Ruffled Velvet
Rusty Beauty
Sable
Salonique
Sangreal
Sapphire Hills
Scion
Sea Wisp
Senlac
Sensation
Shaker's Prayer
Sheer Poetry
Sheila Ann
Silverado
Skating Party
Snow Queen
Sparkling Rose
Spirit of Memphis
Spreckles
Spring Wine
St. Helen Wake
Star of Africa
Stich in Time
Sugar Blues
Sugar Rush
Sultan's Palace
Sultry Mood
Sunny Disposition
Sunny Heart
Sunset Sky
Super Simon
Superstition
Supreme Sultan
Susan Bliss
Swahili
Sweet Musette
Synchronicity
Tennison Ridge
Tickety Boo
Tinker Bell
Tiramisu
Titan's Glory
Toots
Tulip Festival
Tuxedo
Unbuttoned Zippers®
Variegata
Variegata
Velvet Carpet
Victoria Falls
violet
Volts
Voyage
Wabash
Wedgwood
What Again
White Knight
White Ladies
Wild West
Wine and Roses
Wine Wings
Wish Upon a Star
wit
wit
World Premier
zwart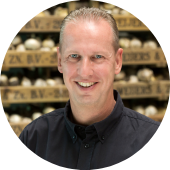 Interesse in de Iris (vaste plant) bol- en knolgewassen?
Kwaliteit en service gerichte dienstverlening
Snelle levertijden en leverbetrouwbaarheid
Vooraanstaande positie in de sector sinds 1926
Stichting keurmerk bloembollen Holland
Download de catalogus
Tweejaarlijks sturen wij onze klanten een uitgebreide productcatalogus toe. Dit betreft een catalogus najaar voor de voorjaarsbloeiende gewassen en een catalogus voorjaar voor de zomerbloeiende gewassen.