Terug naar assortiment
Ons Lilium assortiment
AL 90 jaar een vooraanstaande positie in de sector
Behoort tot de familie van de Liliaceae. Er is bijna geen groep zo omvangrijk als het aantal verschillende cultivars van het geslacht Lelie. Uiteenlopende kleuren, bloeivormen en geuren hebben de Lelie tot één van de bekenste bolbloemen gemaakt.
Lilium aanbod
Abbeville's Pride
Abrazo®
Acapulco®
Advendo®
African Queen
Akron (Cantello)®
Aktiva®
Alberta Morning
Albi Morning
Algarve®
Alibi®
All Season gemengd
Altari®
Amadello
Amateras®
Amati
Anastasia®
Ankara®
Annemarie's Dream
Anouska (DL111067)®
Apricot Fudge
Arabian Knight
Arbatax®
Arcachon®
Armandale®
Arosa
Arwen
Arwen
Asopus®
auratum
Auratum var. Virginale
Australia
Avalon Sunset®
Avignon
Bacardi®
Backhand®
Baferrari®
Bald Eagle®
Ballroom®
Bamako
Barolo
Barossa (Zanlorossa)®
Batavia
Beau Soleil®
Beijing Moon
Belcanto®
Belcastro®
Belladonna
Bellona
Bellsong®
Belvedere
Benevento®
Bentley®
Bernini®
Beverly Dreams®
Beverly Gold
Beverly Hills®
Bicolor
Big Brother®
Bilbao
Black Beauty
Black Out®
Black Ship
Blacklist®
Blizzard
Bluez
Boardwalk®
Bonbini®
Boogie Woogie®
Borrello®
Botero®
Boudoir®
Bradano
Bramante®
Branko®
Brasilia®
Breakout®
Bresso®
Brianza
Bright Diamond®
Bright Pixie®
Brindisi®
Broadway®
Bruce
Brunello®
Budapest®
Budlight®
bulbiferum var. bulbiferum
Butter Pixie®
Buzzer
Caddy®
Cadenza
Caesars Palace®
Calabria
Calexico®
Campania
canadense
Canberra®
candidum
Candy Club
Candy Morning
Canelli®
Canova
Caravelle
Carbonia
Carillon
Caroline Tensen®
Carre
Casa Blanca®
Cascavel
Cassandra®
Cavalia (Zanlacav)®
Cavoli®
Ceb Crimson
Ceb Dazzle®
Ceb Glow®
Ceb Juel
Ceb Latte
Cebu®
Cecil®
Chameleon
Chardonnay
Charlotte's Joy®
Cherubino
Chianti
Child in Time®
Chill Out
Chocolate Event®
ciliatum
Claret Joy
Classic Joy®
Claude Shride
Cogoleto
Colares®
Conca d'Or®
Concorde
Connecticut King
Coral County
Coral Queen®
Coral Sunset®
Corcovado®
Corfinio
Corina®
Corleone®
Corsage
Corso
Corvallis
Corvara®
Cotcha®
Cote d'Azur
Courier®
Creme
Crimson Pixie
Crodino®
Crosscourt®
Crystal Blanca®
Curitiba
Curly Sue
Dali
Dandolo
Dante
Dark Delight
davidii var willmottiae
Daylight
Debby®
Deliana®
Delmarosa®
Denver
Desert Inn®
Deuce®
Devola®
Dimension
Diosa
Discoteca
Discovery
Distant Drum®
Dizzy®
Donato
donkerrood
Double Beauty®
Double Fantasy
Double Lady
Double Love
Double Mix
Double Nugget
Double Princess
Double Sensation
Double Star®
Downtown
Dreamtouch®
Ducati®
Dutch Design®
Dutch Mountain®
Dutch Passion
Dynamico®
Dynamite®
Eastern Moon
Easy Beat®
Easy Dance®
Easy Dream®
Easy Fantasy®
Easy Life
Easy Love®
Easy Salsa
Easy Samba
Easy Spot®
Easy Sun®
Easy Vanilla®
Easy Waltz®
Easy Whisper®
El Dragón
El Prado
Elgrado
Elodie
Elusive®
Emani
Emmerdale
En Garde
Encasa
Engagement
Eniac®
Ercolano®
Eremo®
Erinome®
Essence
Excite
Exotic Sun
Expression®
Extravaganza
Eyeliner
Fabienne
Fairy Morning
Falmarin®
Fancy Dance
Fangio®
Farfalla
Farolito®
Faros
Fata Morgana®
Felino
Fenice
Festive Joy
Fifty Fifty®
Fire King
Firestarter®
Firossa
Flinstone
Forehand®
Forever
Forever Linda®
Forever Marjolein
Forever Summer
Forever Susan
Fortesa
Forza Red®
Foxtrot®
Foyer
Fraulein Cornelia®
Fredo®
Freya®
Friso®
Fuenta®
Fusion®
Gabon
Garden Party®
Gaybird
Geel
Geel
Geel
Gemengd
gemengd
Gemengd
Gemengd
Gemengd
Gemengd
Gentle Romance
Giraffe®
Gironde®
Glamorouz
Glory of Love
Gold Band
Gold City
Gold Class®
Gold Fever
Gold Party
Gold Twin®
Golden Matrix
Golden Morning
Golden Pixie
Golden Pride
Golden Splendor hybrids
Golden Stargazer®
Golden Stone®
Gomera®
Gracia®
Gran Tourismo
Grand Cru®
Groove
Guinea Gold
Guyenne
Gwen
Hachi
hansonii
Happy Boots®
Happy Eskimo®
Happy Heart®
Happy Ice®
Happy Kiss®
Happy Life®
Happy Love®
Happy Memories®
Happy Snow®
Happy Sun®
Harmony
Harvard
Heartbreaker
Heartstrings®
Helvetia®
henryi
Herenica®
Hiawatha
High Tea
Hocus Pocus
Holland Beauty®
Honesty®
Honey Morning
Honeycomb
Honeymoon®
Honky Tonk
Hotel California®
Houston
Huis Ten Bosch
Hulk
Hurley
Ibiza
Iceclear
Iceman®
Ilse®
Indian Diamond
Indian Summerset®
Indus
Infentus®
Internos®
Inuvik
Ivory Pixie®
Jackson
Jacuzzi
Jaipur
Jaybird
Jessica
Jewel Star
Josephine
Judith Saffigna
Jurassic
Kalmar
Kelso®
Kensington
Kent®
Kibo®
Kick Off
Kilimanjaro
King Pete
Kingsville®
Kiss of Fire®
Kruyf®
Kushi Maya
La Mancha®
La Moneda
Lady Alice
Ladylike
Lake Carey
Lake Michigan
Lakeside Beloved®
lancifolium
lancifolium Flore Pleno
Landini
lankongense
Larino
Late Morning®
Lava Joy®
Lavon
Le Pristine
Le Reve®
leichtlinii
Lemberg®
Leslie Woodriff®
Levi
Liber Bay®
Liber Cloud
Liber Ice
Liber Lady
Liber Love®
Liber Spirit
Liber Touch®
Lideke
Light Romance®
Lionheart
Lisboa
Litouwen®
Little Britain
Little Ireland
Little John
Little Kiss®
Little Marble
Little Mountain
Lollypop (Holebibi)®
Lombardia®
Londrina
Loreto®
Lotus Beauty®
Lotus Breeze®
Lotus Dream®
Lotus Elegance®
Lotus Ice®
Lotus Joy®
Lotus Pure®
Lotus Queen®
Lotus Spring®
Lotus Wonder®
Lovely Day
Lowland
Lucknow
Lucky Amor
Lucky Angel®
Lucky Artist
Mackintosh
Madras®
Magic Star
Majestic Joy®
Maldano®
Mandarin Star®
Manissa®
Manitoba Morning
Mapira
Marchesa
Marco Polo®
Mariupol
Marlon
Maronia
martagon
Masami
Mascara
Mateo®
Matrix
Megnum®
Menorca®
Mercato
Merente®
Meridon®
Merlet®
Merluza®
Mero Star®
Methone®
Metropolitan
Milano
Millburn®
Mirabeau
Miss Feya®
Miss Indy
Miss Peculiar®
Mister Cas®
Mister Job®
Mister Pistache®
Mona Lisa®
Monceau®
Mont Blanc
Montego Bay®
Montezuma
Moordale
Morpho Pink
Morzine®
Mothers Choice
Mount Aspiring
Mount Cook
Mount Dragon
Mount Duckling
Mount Hood®
Mount Tate
Murano®
Muscadet®
Must See®
Napster
Nashville®
Navona®
Nello®
nepalense
Nerola
Netty's Pride
Nevermind
New Orleans
New Wave®
New Way
Night Flyer
Nightrider
Nilus
Northcap
Norwich
Nova Zembla
November Rain®
Novocaine
Nymph®
Olympic Torch
On Stage®
Opus One®
Orange City
Orange County
Orange Electric
Orange Fire
Orange Joy
Orange Marmalade
Orange Pixie®
Orange Planet
Orange Space®
Orange Summer®
Orange Ton
Orange Triumph
Orania
Oranje
Oranje
Oranje Geel
orientpet gemengd
Original Love
Oslo
Osorno
P322
P333
P476 (Pot 6 Geel)
Palazzo®
Pandora®
pardalinum
Party Diamond
Passion Moon
Patricia's Pride
Pavia®
Pearl Carolina
Pearl Frances®
Pearl Jennifer
Pearl Jessica
Pearl Justien®
Pearl Loraine®
Pearl Melanie®
Pearl Stacey
Pearl White®
Peppard Gold
Peter Schenk
PHuket
Pieton®
Pimento
Pink Brush
Pink County®
Pink Dance
Pink Flavour
Pink Flight
Pink Fudge
Pink Giant
Pink Goddes
Pink Heaven®
Pink Morning
Pink News®
Pink Palace®
Pink Perfection hybrids
Pink Pixie®
Pink Planet
Pink Twinkle
Playtime
Pleasant Joy
Pokerface®
Pompidou
Pontorma
Pretty Woman®
Prime Ice
Primrose Hill
Priority
Proud Bride
Prunotto
Puma®
pumilum (tenuifolium)
Pup Art
Pura Desierto
Pura Luna®
Puresse
Purple Dream®
Purple Eye
Purple Lady®
Purple Marble®
Purple Morning®
Purple Prince®
Push Off
Rabelo
Rapid Red®
Rapid Romance
Rapid Yellow®
Raxeno
Red Alert®
Red Carpet
Red County®
Red Dutch
Red Flash
Red Flavour
Red Highland®
Red Life
Red Morning®
Red Power
Red Pringle
Red Radiance
Red Sparrow
Red Twin
Red Velvet
Refugee
Regale
Regale Album
Rennes
Renoir®
Revelation
Rialto®
Richmond®
Rio de Janeiro
Rising Moon®
Ritual
Rivendell
Robert Griesbach
Robert Swanson®
Roberta
Robina®
Rockafella
Romano
Rood
Rood
Rood
Rood
Rood
Rood Geel
Rood Geel
Rood Wit
Rood Wit
Rose Arch Fox
Roselily Aisha (DL102085)®
Roselily Angela (DL111421)®
Roselily Annika (DL04796)®
Roselily Aranza (DL166878)®
Roselily Bianca (DL166914)®
Roselily Bojana (DL168021)®
Roselily Carolina (DL044040)®
Roselily Cecilia (DL170071)®
Roselily Ciara (DL111569)®
Roselily Cordula (DL171354)®
Roselily Debra (DL168468)®
Roselily Dejima (DL111935)®
Roselily Elena (DL04581)®
Roselily Eleonora (DL173200)®
Roselily Erena®
Roselily Estevana (DL171363)®
Roselily Felicia®
Roselily Floretta (DL143202)®
Roselily Gabriëlla (DL168373)®
Roselily Gretha (DL172500)®
Roselily Isabella (DL044033)®
Roselily Jasmina (DL144905)®
Roselily Jenna (DL171212)®
Roselily Joëlla (DL171907)®
Roselily Juana (DL125556)®
Roselily Kyra (DL167217)®
Roselily Lara (DL176998)®
Roselily Lucia (DL170710)®
Roselily Ludwina (DL170336)®
Roselily Malita (DL171826)®
Roselily Manouska (DL161534)®
Roselily Mathilda (DL171800)®
Roselily Melissa (DL167536)®
Roselily Mila (DL132642)®
Roselily Natalia(DL04544)®
Roselily Nora®
Roselily Paula (DL171238)®
Roselily Roberta (DL112598)®
Roselily Samantha (DL112317)®
Roselily Tabitha (DL156499)®
Roselily Tanya (DL168077)®
Roselily Thalita (DL04992)®
Roselily Thirza (DL155291)®
Roselily Viola (DL112838)®
Rosella's Dream
Rosenka
Royal Gold Strain
Royal Kiss®
Royal Sunset®
Royal Trinity®
Rozalynn
Roze
Roze
Roze
Roze
Roze
Roze Geel
Roze Wit
Russian Morning
Sacré Coeur®
Salinas
Salinero
Salmon Classic®
Salmon Flavour
Salmon Party®
Salmon Pink
Salmon Star
Saltarello®
San Sebastian®
Sancerre®
Santander®
Satisfaction
Scarlet Delight
Scheherezade
Scotland
Scoubidou®
Secret Joy®
Senegalo
Sensi®
Serano®
Serrada
Sheila
Shocking
Show Up®
Showroom
Showwinner
Siberia®
Sicilia
Signum
Silla®
Simplon®
Slate's Morning
Smokey Mountain®
Snow Peak®
Snow Queen
Snow World
Snowdon
Snowy Morning®
Snowy Mountain
Social Club
Soft Music®
Soft Romance®
Solfarino
Solution
Sorbonne®
Space Mountain®
Sparkling Joy®
Special News®
speciosum var. album
speciosum var. rubrum
speciosum var. rubrum Uchida
Spring Pink®
Stainless Steel
Star Gazer
Starfighter
Starlight Express®
Stracciatella Event®
Strawberry and Cream
Strawberry Event®
Strawberry Vanilla Latte
Stromboli
Sumatra
Sunderland®
Sunny Day®
Sunny Morning
Sunset Boulevard®
Sunset Joy ®
Sunset Matrix
Sustain
Sweet Boots®
Sweet Lord
Sweet Rosy®
Sweet Surrender®
Sweet Zanica
Tabledance
Tailor Made
Talisker®
Tangerine Joy®
Tarragona®
Tarrango
Tasmania
Terrace City
Thrones
Thuvine®
Tiber®
Tiesta
Tiger Babies
Tigeredition
Tigermoon
Tigerwoods
Timon
Tiniclo®
Tinos
Tiny Athlete
Tiny Comfort ®
Tiny Double Dutch
Tiny Epic®
Tirreno
Tom Pouce®
Tomahawk
Torelli
Toronto®
Travolta
Trebbiano®
Trendy Barcelona®
Trendy Dakota®
Trendy Havana®
Trendy Las Palmas®
Trendy Murcia
Trendy Nicosia®
Trendy Pamplona®
Trendy Santiago®
Trendy Santo Domingo®
Trendy Savannah®
Tresa
Tresor®
Tribal Dance
Tribal Kiss®
Triple Dance
Triumphator®
Trogon
tsingtauense
Tsjaikovski
Twinkling Star®
Twosome
Universal
Universe
Urandi
Va Bien
Valente®
Valletta
Vanilla Dance
var. albiflorum
var. album
Vasanta®
Venezuela
Vermeer®
Victory Joy
Vierne®
Vigneron
Violet
Virtuoso
Visaversa
Visby
Visione
Viva la Vida®
Vonq (OT 8020-493)®
Vuelta®
wallichianum
Watch Up®
Wedding Bells
Wedding Gift®
Werchter
Whistler
White Brush
White Charm®
White Cockatoo
White Cocotte
White County®
White Fox®
White Heaven®
White Pixels
White Pixie
White Planet
White Present
White Stargazer
White Step
White Tornado®
White Triumph (Zanlotriumph)®
White Twinkle
Whittard
Wine Flavour
Winning Joy ®
Winterfell
Wit
Wit
Wit
Wit Geel
X Factor
Xanterra
Yellow Bruse®
Yellow Brush
Yellow Cocotte®
Yellow County
Yellow Diamond
Yellow Parrot®
Yellow Pixels
Yellow Planet
Yellow Power®
Yellow Space
Yellow Star
Yelloween®
Yerseke®
Yorkshire
Zalm
Zambesi®
Zandvoort®
Zanlophator
Zanotmoon®
Zaragoza®
Zeba
Zelmira
Zoom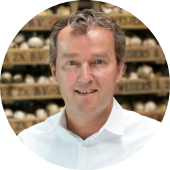 Interesse in de Lilium bol- en knolgewassen?
Kwaliteit en service gerichte dienstverlening
Snelle levertijden en leverbetrouwbaarheid
Vooraanstaande positie in de sector sinds 1926
Stichting keurmerk bloembollen Holland
Download de catalogus
Tweejaarlijks sturen wij onze klanten een uitgebreide productcatalogus toe. Dit betreft een catalogus najaar voor de voorjaarsbloeiende gewassen en een catalogus voorjaar voor de zomerbloeiende gewassen.