Terug naar assortiment
Ons Paeonia assortiment
AL 90 jaar een vooraanstaande positie in de sector
Behoort tot de groep vasteplanten.
Paeonia aanbod
Adolphe Rousseau
Alba Plena
Albert Crousse
Allan Rogers
Amabilis
anemoniflora
Angel Cheeks
Ann Cousins
Asa Gray
Athens
Auguste Dessert
Avalanche
Ave Maria
Barbara
Baroness Schroeder
Bartzella
Belgravia
Best Man
Better Times
Big Ben
Black Beauty
Blaze
Blush Queen
Border Charm
Boule de Neige
Bouquet Parfait
Bowl of Beauty
Bowl of Cream
Bridal Shower
Buckeye Belle
Bunker Hill
Callie's Memory
Canary Brilliants
Carol
Catharina Fontijn
Celebrity™
Charles Burgess
Charles White
Cheddar Cheese
Chocolate Soldier
Chuckoo's Nest
Clemenceau
Command Performance
Cora Louise
Cora Stubbs
Coral 'n Gold
Coral Charm
Coral Sunset
Coral Supreme
Cytherea
Dancing Butterflies
Daydream
Diana Parks
Dinner Plate
Do Tell
Doreen
Dr Alexander Fleming
Dublin
Duchesse de Nemours
Early Scout
Edens Perfume
Edulis Superba
Elsa Sas
Ethced Salmon
Evening Dream®
Felix Crousse
Felix Supreme
Festiva Maxima
Festiva Supreme
Festivity®
First Arrival
Flame
Garden Lace
Gardenia
Gay Paree
Gayborder June
geel
gemengd
General Macmahon
Gilbert Barthelot
Goldmine
Henry Bockstoce
Hillary
Honey Gold
Immaculée
Inspecteur Lavergne
Intermedia
Ivory Victorie
Jan van Leeuwen
Joker
Julia Roze
Kansas
Karl Rosenfield
Kelways Glorious
Kiev
Koningin Wilhelmina
Krinkled White
l'Eclatante
Lady Alexander Duff
Lady Liberty®
Laura Dessert
Lemon Chiffron
Little Medicineman
Livingstone
Lollipop
London
Louis van Houtte
Madrid
Many Happy Returns
Marechal MacMahon
Marie Lemoine
Miss America
Miss Mary
Mme Calot
Mme Claude Tain
Mme Emile Debatene
Monsieur Charles Levecque
Monsieur Jules Elie
Moon of Nippon
Moonrise
Morning Kiss
Moscow
Mother's Choice
Mr. G.F. Hemerik
Mutabilis Plena
My Love
Nancy Nora
Nippon Beauty
Nymphe
Old Faithful
Oslo
Pastel Splendour
Paul M. Wildt
Paula Fay
Pecher
Peter Brand
Pillow Talk
Pink Cameo
Pink Giant
Pink Hawaiian Coral
Pink Parfait
Prairie Moon
Primevere
Princess Margaret
Purple Feather
Raspberry Sundae
Red Charm
Red Grace
Red Magic
Red Sarah Bernhardt
Rome
rood
Rosea Plena
Rosea Superba Plena
roze
Rubra Plena
Salmon Dream
Sarah Bernhardt
Scarlet Heaven
Scarlet O'Hara
Sea Shell
Sebastiaan Maas
Shirley Temple
Sof Salmon Saucer
Solange
Sorbet
Sparks and Fire
Sunny Girl
Sweet Harmony®
Sword Dance
Tenuifolia
Tenuifolia Plena
Tom Eckhardt
Tom Eckhardt
Top Brass
Top Hat
Victoire de la Marne
Vived Rose
Walter Mains
White Cap
White Sarah Bernard
White Wings
Whopper
wit
Wladyslava
Woodwardi
Yellow Crown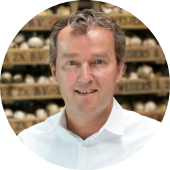 Interesse in de Paeonia bol- en knolgewassen?
Kwaliteit en service gerichte dienstverlening
Snelle levertijden en leverbetrouwbaarheid
Vooraanstaande positie in de sector sinds 1926
Stichting keurmerk bloembollen Holland
Download de catalogus
Tweejaarlijks sturen wij onze klanten een uitgebreide productcatalogus toe. Dit betreft een catalogus najaar voor de voorjaarsbloeiende gewassen en een catalogus voorjaar voor de zomerbloeiende gewassen.